Automakers love saying it's a great time to buy, but the truth is that's not always the case. We studied hundreds of the latest offers and found a handful that are arguably among the worst in April.
Whether it's paying more money to lease a car that's over $19,000 more expensive or 0% offers that require giving up as much as $6,000 in savings, these are the deals you should think twice about.
Jeep Cherokee- $529/Month Lease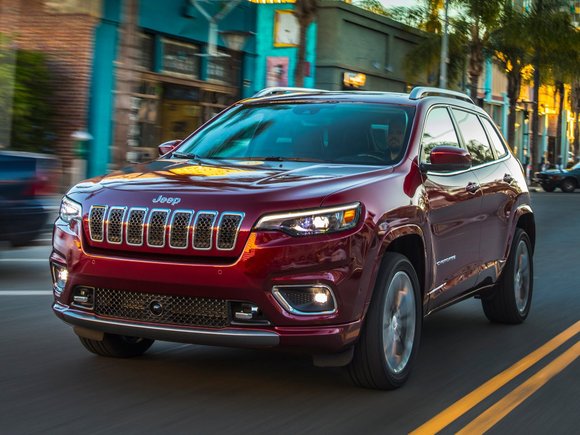 You won't find a lease for the 2019 Cherokee Latitude listed on Jeep's website. We think we may know the reason why.
Bulletins show it listed at $374 for 24 months with $3,649 due at signing, an effective cost of $529/month. Based on its MSRP of $25,190, this is a particularly atrocious value.
In addition to featuring an interest rate equivalent to 5.5% APR, the Latitude isn't eligible for the discounts you'll find on just about every other Cherokee on sale at dealers.
Believe it or not, the Latitude costs $13 more to lease than a $44,590 Grand Cherokee Trailhawk priced at $429 for 36 months with $3,149 at signing, an effective cost of $516.
If you're in love with the Cherokee, consider the 2018 model. It actually ranks as one of the best deals this month if you're looking to buy with up to $5,500 in cash incentives.
Nissan Pathfinder: No Promotional Offers
The 2018 Pathfinder is usually a pretty good deal with an array of finance and lease incentives to choose from. Unfortunately, that's no longer the case, at least for now.
That's because Nissan has abruptly stopped offering incentives on 5 models, including the Pathfinder. As a result, buyers are no longer eligible for up to $2,500 in factory rebates or leases starting at $299/month.
Nissan has declined to explain why offers were taken away, but it's a good bet that prices at your local dealer will be unusually high as a result. If you're in the market to buy, you may want to wait.
Chrysler 300: 0% APR For 36 Months
If you're considering a Chrysler 300, you probably want to avoid financing at 0%. That's because you could be inadvertently missing out on the opportunity to save as much as $6,000.
Most versions may be eligible for 0% APR for 36 months, but our analysis shows you'd save quite a bit more by taking the rebate this month instead.
On a $30,000 car, your cost with the 0% deal would be $30,000. However, with the rebates it would be $25,874, assuming a more traditional 5-year loan at 3%.
That's a $4,126 reason not to take 0% APR. It may be hard to believe, but combined with discretionary discounts, we're seeing some local dealers advertising prices below $20,000.
GMC Canyon: 0% APR For 72 Months
Although the 2018 Canyon is eligible for 0% APR for 72 months, a closer look reveals the rate is only available when buying an SLE model. Your other option is 10% off MSRP, which equates to $3,000 in the case of a $30,000 truck.
However, there's a third option that could save you a lot more money.
Separately, all Canyons are eligible for a $2,000 bonus when trading-in a vehicle. Here in California, the deal can be stacked with a regional $3,000 conquest incentive simply for coming from a non-GM brand.
That's a total of $5,000 off. On a $30,000 truck, your cost with the 0% offer would be $30,000. With the aforementioned bonuses, it would be $26,953 assuming a 5-year loan at 3%.
Alfa Romeo Giulia Quadrifoglio: $1,585/Month Lease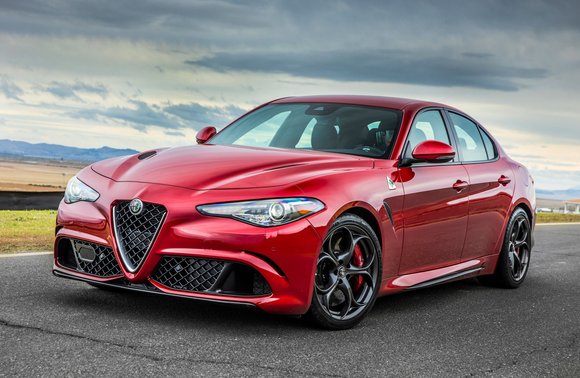 The 505 hp Giulia Quadrifoglio isn't cheap to begin with, but its price of entry is unbelievably high if you're planning to lease. This month, it's listed at $1,400 for 24 months with $4,449 due at signing.
With an effective cost of $1,585/month, this represents an unspeakably bad value given its $75,295 MSRP.
The main reasons have to do with a money factor equivalent to 5% APR and an abysmal 53% residual value. The car also isn't eligible for the $2,750 in factory cash that you'd get with any other version of the Giulia.
For that kind of money, you could lease the nearly $96,000 Mercedes-Benz S450 and save money in the process. It's listed at $1,099 for 36 months with $7,019 at signing. Its effective cost comes out to $1,294, $291 less than the Giulia.