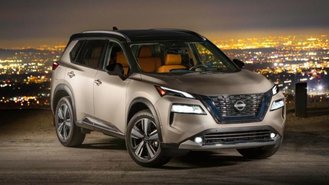 Although recent data suggest an increase in 0% APR deals for the holidays, a surprising number of year-end sales have a catch. In the most extreme cases, shoppers may have to contend with financing deals that have severe limitations as well as lease deals for vehicles that may be almost impossible to find in stock.
According to Cox Automotive, the share of financing deals involving 0% APR started December at 16.4%. That's a big change compared to last month's share of 8.7%. While our analysis finds that there are indeed more zero-interest financing incentives, there's a big difference with typical deals around this time of year.
For example, Nissan is advertising 0% APR for up to 72 months on 11 models. However, a closer look finds that the Nissan LEAF is the only car eligible for that killer deal. On every other model, the rock-bottom rate is limited to just 36 months. That could be misleading if you're expecting to score a year-end car deal.
Based on Q3 data from Experian, just 3.27% of loans involved a rate of 36 months or less. Similarly, Hyundai is offering a holiday car sale involving 0% APR for 48 months with no payments till 2022. While the promo does include the all-new Santa Cruz, Experian says just 5.4% of buyers chose a term of 37 to 48 months.
Some brands have scaled-back incentives before Christmas. A month ago, you could score 0% APR for 72 months on the 2022 GMC Terrain. Now, the best rate is limited to 36 months. Meanwhile, Jeep's best rate on the 2022 Compass is 0% for 36 months. Earlier this year, Chrysler Capital had interest-free loans for up to 72.
If you're leasing, you may have a hard time getting the advertised lease deal. That's because most car brands feature entry-level configurations that have been extremely hard to find amidst an inventory shortage. For example, here in Southern California, major car listing sites show no Corolla L trims within 100 miles.
Odds are your results will vary depending on where you live and the type of car you're looking for. Those considering delaying their purchase should be aware that more manufacturers are paying buyers to wait, and placing a reservation or putting down a deposit with a dealer may offer the best way to order the car you want.