Although most 2015 inventory has sold out at this point, the Jeep Grand Cherokee stands as a rare exception. That's because the 2016 model debuted later than most models and many dealers have been struggling with excess stock.
However, Fiat Chrysler is helping clear the way with as much as $6,000 in available discounts in May ahead of Memorial Day. So what do you need to do to get these deals? And are they really that good? Here's what you need to know.
Deal details
Through May 31, Jeep is offering $3,000 cash plus a $500 bonus on the 2015 Jeep Grand Cherokee. Most versions are eligible (excluding the SRT model), but the best deals are on the well-equipped Grand Cherokee Summit which features an additional $500— equating to $4,000 in combined savings.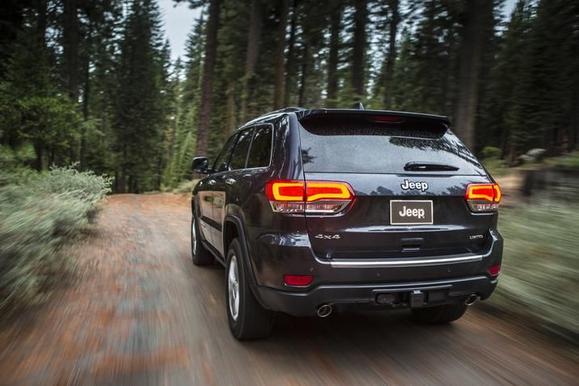 However, things get interesting when you stack offers (one of our favorite tactics for saving money on a new car). Shoppers choosing to finance through Chrysler Capital at non-promotional rates can save an additional $1,000, bringing the tally to as much as $5,000. But that's not all.
Fiat Chrysler loves to court customers coming from a competitor with so-called conquest incentives. If you're currently leasing a competitor, the automaker is offering an additional $1,000 to sweeten the deal. Altogether, that's up to $6,000 this month on the Summit and $5,500 on most other versions, including the popular Grand Cherokee Laredo.
Learn more about the Grand Cherokee>>
Really a good deal?
This month's offers are easily the best we've seen on the 2015 model. Although we expect many of these deals to carry over, this will likely be the last chance for shoppers to enjoy them while stock is still available.
Alternatively, the 2016 Jeep Grand Cherokee is a less impressive value thanks to a paltry $500 on all models. There's still a $1,000 conquest discount, but no bonus for financing.
Looking to score the best deal of the year ahead of Memorial Day? You'll need to act fast while inventory is still available.