General Motors and Fiat Chrysler Automobiles are vying for consumers' hard-earned dollars this holiday season with dueling Employee Pricing deals on cars & trucks. However, our analysis of unadvertised dealer incentive bulletins finds that there are some major catches.
The biggest disadvantage is the fact that leases are completely excluded. While GMC is advertising double-digit savings as high as $10,138 on the 2021 Sierra 1500 pickup, those planning to lease rather than buy their truck could be seriously disappointed.
While year-end car deals can offer tremendous savings, the fine print can have alarming limitations. For example, GMC's advertised deal on the Sierra is based on a $76,000 Denali with Ultimate Package. Meanwhile, the cheapest Sierra has a discount of just $3,747.
Even though the Sierra technically offers one of the largest discounts on a truck, we think this is an important quirk worth being aware of.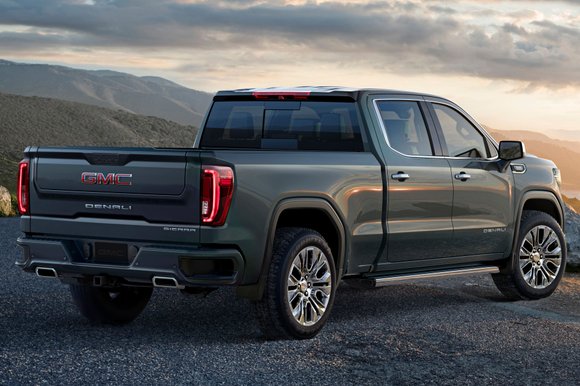 Things aren't much different with FCA. This month, 2021 RAM 1500s qualify for Chrysler Employee Pricing, with up to $10,735 in savings up for grabs. However, a closer look reveals that the example is based on a top-of-the-line Limited priced at nearly $60,000.
Despite these drawbacks, these deals present a significant opportunity for consumers. Even in the case of a 2021 Chevy Silverado LT 4x4, this month's deal offers up to $8,325 in savings. That's almost double last month's advertised rebate of just $4,250.
Buyers may even be able to combine these offers with unadvertised incentives. For example, the 2021 Chevy Equinox offers a hidden deal involving 0.9% APR for 72 months plus $2,150 in down payment assistance. In the case of an LT model, you can stack that with a $2,014 employee discount for $4,164 in combined savings.
Sadly, there are some important exclusions worth knowing about. For example, Cadillacs and models like the C8 Corvette and all-new 2021 GMC Yukon and Chevy Tahoe are excluded. Still, Chevy has some pleasant surprises in store for shoppers like a lease on the 2021 Camaro V8 that manages to actually be cheaper than the entry-level turbo.