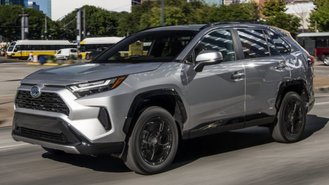 Carmakers are offering some of the biggest discounts to their own customers in an effort to keep them loyal amid an inventory shortage. Based on our analysis of the latest manufacturer incentive data, these year-end loyalty discounts can offer thousands of dollars in savings that you wouldn't be able to get otherwise.
For example, Chrysler Capital is offering a $2,000 lease loyalty bonus on the 2022 RAM 1500 through January 3rd, 2023. To get it, you'll need to currently be leasing a Stellantis vehicle or have leased one at any time within the past year. The discount is available when buying or leasing and a trade-in isn't required.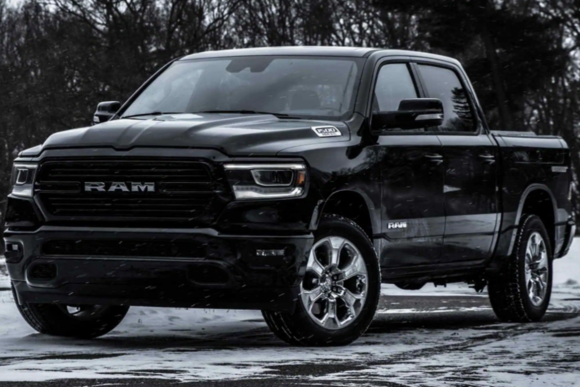 However, like many truck discounts, there's a catch. The fine print states that only RAM 1500 Big Horn and Laramie trims are eligible and only in Quad and Crew Cab configurations. Even though this is a national incentive, lease prices can vary by region, with the RAM 1500 starting at just $379 per month here in California.
Similarly, Buick is offering as much as a $2,500 lease loyalty discount on the 2023 Enclave. Considering the model has no other discount offers this month, this may be the best way to save on the midsized luxury SUV. Meanwhile, BMW is offering up to a $1,700 loyalty discount on the 2023 X5 through January 3rd, 2023.
If you're eligible for a lease loyalty discount, be sure to read the fine print. For example, BMW's offer is best when applied to another lease and the amount is cut in half when purchasing most models. Meanwhile, Volvo and Infiniti both have up to a $1,000 loyalty discount right now, in some cases even on their newest vehicles.
When it comes to mainstream car brands, Toyota is offering regional lease loyalty discounts worth $1,000 when leasing and $500 when financing at a promotional rate. Here in Southern California, that can involve rates as low as 3.49% APR for 48 months on vehicles like the 2023 Toyota Corolla as well as the RAV4.
Honda has a $500 loyalty discount on most vehicles when going from one lease to another. With the discount included, Honda's featured lease on the 2022 Pilot Sport starts at just $359 per month. Our analysis found it to be one of the best SUV leases right now, proving that there are deals if you know where to look.