While a lot of Moms will undoubtedly appreciate a nice card for Mother's Day, you may be able to go above and beyond by helping her with one of the more stressful events in modern life— buying a car. Research and suggestions can go a long way, but it's worth knowing that automakers offer discounts that can be shared.
For example, Buick is offering those leasing a non-GM vehicle a $2,000 bonus on the 2019 Encore. The discount can be shared with anyone living at the same address. Here in California, you can lease one from $199 for 36 months with $1,254 at signing. Without the bonus, Mom's amount due at signing shoots up to $3,254.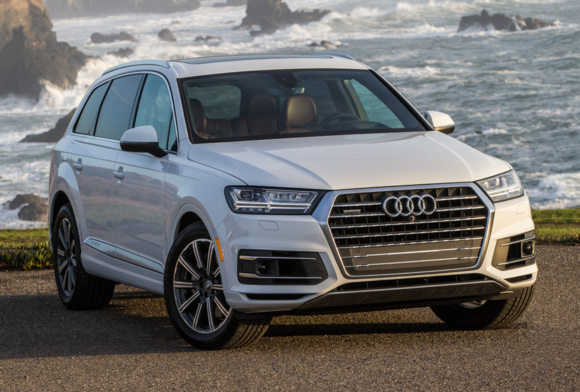 Similarly, the 2019 Audi Q7 is eligible for a $3,000 bonus when coming from another luxury brand. Specifically, the list includes any 2009 or newer BMW, Land Rover, Lexus, Mercedes-Benz, Tesla, or Volvo. The company is also offering customers a loyalty discount worth the exact same amount.
Volvo offers a $1,000 loyalty bonus for current customers when buying. In Los Angeles, the brand is advertising up to $5,750 off the XC90. With the bonus, you can increase that to as much as $6,750. Just be aware that one of the quirks is that the bonus is only worth $500 when leasing.
Some of the brands that tend to offer the best loyalty discounts include Chevy, Chrysler, Mazda, and BMW. Companies with incentives for switching brands include Acura, Buick, Chrysler, Lincoln, and Volvo. Just be aware that amounts can vary by model and whether Mom will be buying or leasing.
Automakers are offering unusually aggressive financing incentives this month ahead of Memorial Day, not to mention some surprising opportunities to upgrade. Just keep in mind that none of this should be considered a substitute for getting Mom a card. Or flowers. Or calling more.