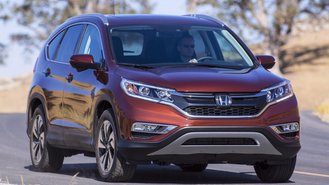 In an unusual move, Honda is improving lease deals mid-month on the 2016 CR-V crossover. In addition to cutting amounts due at signing, the automaker has added a slew of zero-down lease offers for the first time. But are the deals really any good? Are there better deals on a crossover? Here's what you need to know.
Deal details
Starting January 23, Honda has cut the amount due at signing on the 2016 CR-V LX by $500. You can now lease one from $229 for 36 months with $2,499 due at signing.
Honda is also offering some attractive zero-down leases like $290 for 36 months with $0 due at signing on the LX. Offers on the SE and EX-L models start at $300 and $350, respectively.
Offers assume front-wheel drive and automatic transmission. Deals include 12,000 miles of driving per year and are set to expire February 29.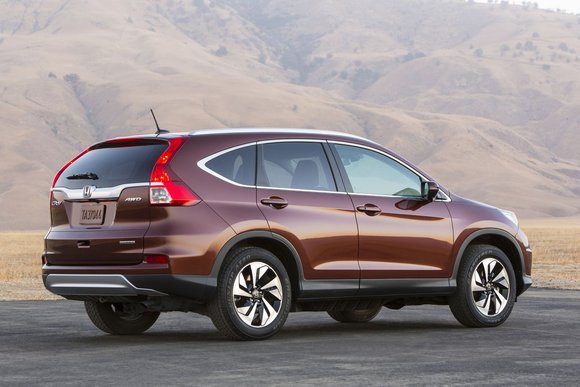 Are the deals any good?
For shoppers wary of shelling out a large amount of cash upfront, Honda's latest offers should be appealing. However, they're nowhere close to the deals we saw on the 2015 model in December that were at least $30 per month less expensive.
If you aren't willing to wait for offers to improve in March, the 2016 CR-V SE is looking like the best value right now. It's $1,300 more expensive than the base LX model but is just $10 per month more to lease.
The CR-V ranks pretty well right now versus competitors. The 2016 Toyota RAV4 is still a bit expensive at $249 for 36 months with $1,999 at signing, with an effective cost of $305 per month.
Looking for a better deal? The 2016 Volkswagen Tiguan ranks as one of the best leases on a crossover this month. You can lease a Tiguan S with automatic from $199 for 36 months with $2,499 at signing. With an effective lease cost of just $268 per month, it's a superior value.
Our take
If you're looking to lease a CR-V right now, Honda's mid-month changes are probably worth a look. If you aren't interested in leasing, there's also an unusual 1.99% APR offer for 72 months that was added earlier this month.
Willing to wait? The best offers are probably going to be coming sometime this summer. That's because a major redesign is expected later this year as a 2017 model.
Check local prices on the Honda CR-V>>
For an easy way to find the best deals, visit the CarsDirect Deals Page for the latest deal-related news and analyses. Browse expert buying advice updated monthly on nearly 300 models for insider insights you'll only find at CarsDirect. Be sure to sign up for email alerts to have the latest deals delivered to your inbox.
Offers listed here are based on a resident in Southern California and may be subject to change. Most lease offers are for well-qualified buyers based on available credit and exclude tax, license, title, registration, document fees and insurance. Not all buyers may qualify. Please check with your CarsDirect Trusted Dealer to confirm details and eligibility.