The perennial sales champ of the dwindling full-size van segment, the Ford E-Series continues to offer sheer utility that no other type of vehicle can match. It might be a product of a different era, but that doesn't seem to both folks who need to haul a roomful of people or things.
What's New for 2014
The E-Series is unchanged for 2014, its final year on the market.
Choosing Your Ford E-350 Super Duty
The most capable model in the E-Series lineup, the E-350 Super Duty comes standard with a 255-horsepower 5.4-liter V8 and can tow up to 7,400 pounds. For buyers who don't mess around, Ford offers a 6.8-liter V10 that pumps out 305 horsepower and 420 pound-feet of torque. The massive engine boosts towing capacity to a class-leading 10,000 pounds.
The standard body serves up 237 cubic feet of interior space, and extended-length models can fit 275 cubes inside. You can load the E-350 with up to 4,050 pounds of what have you.
Ford splits the lineup into two distinct lines—the first is work-oriented.
The E-350 Wagon, meanwhile, is built for carrying people, 12 or 15 of them depending on the length. The Wagon comes in fleet-spec XL and consumer-oriented XLT trims: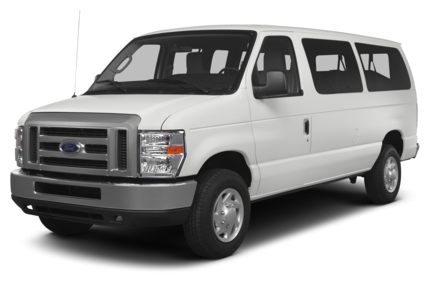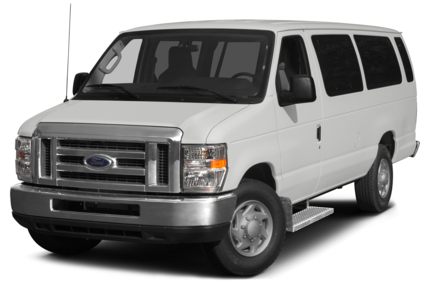 Ford offers a number of seating configurations and individual options for the Wagon, some of which are also available on cargo version. Major options include navigation, a six-CD changer, a rearview camera and a sliding side door.
CarsDirect Tip
For family or vacation duty, we recommend starting at no less than the XLT. Adding the Premium Package makes the Wagon seem almost luxurious. Keep in mind that it's your last chance to get an E-Series in any form.
Choose your Ford E-350 Super Duty »