After taking eight years off, the Ford Ranger returned in 2019 with a new, sleeker body, an all-turbo engine lineup, and more. With everything still fresh for this midsize pickup, the 2021 Ranger will roll in unchanged.
When the Ford Ranger returned in 2019, it arrived with a sharp design that included a rounded front end, sweptback headlights, and plenty of options for a customizable look. Inside, it boasted almost a baby-F-150 design with its four-spoke steering wheel and angular HVAC vents, but its more rounded dash catered better to the small-pickup market. This design will remain the same in the 2021 Ranger.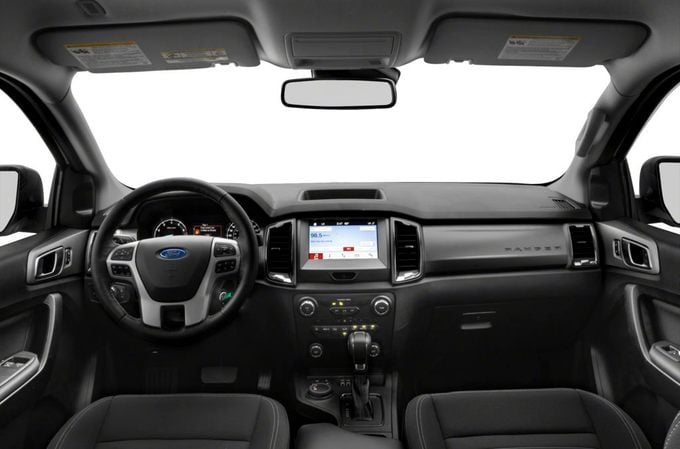 Under its hood, the current Ranger has just one engine option: a turbocharged 2.3-liter four-cylinder that produces 270 horsepower and 310 pound-feet of torque. This engine pairs with a standard 10-speed automatic transmission and rear- or four-wheel drive. The 2021 Ranger arrives with the same powertrain.
The current Ranger struggled a bit in IIHS testing, as it received only an "Acceptable" rating in the passenger-side small overlap test and "Marginal" in the headlight test. This led to it missing out on the Top Safety Pick rating. Its standard automatic emergency braking did, however, earn a "Superior" rating. With no changes in the works, we expect these ratings to remain the same in the 2021 Ranger.
Pricing for the 2021 Ranger will start at $26,660 and reach $40,625 (destination fees included).
This midsize pickup will compete with the Toyota Tacoma, Nissan Frontier, Chevy Colorado, and GMC Canyon.
Check prices for the 2021 Ford Ranger »
Pictured: 2020 Ford Ranger