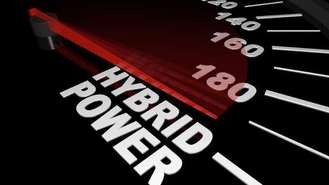 Used hybrid cars are beginning to find their place in the marketplace for hybrid car buyers. They offer people who want to purchase a hybrid vehicle a chance to own one at a cheaper price. This allows them to experience the benefit of increased fuel efficiency and decreased energy consumption.
When shopping for a used hybrid, some important considerations can save you money. Whatever make and model you are considering, completing research before you visit the dealership can help you get the most for each dollar you spend.
Use websites like CarsDirect to find vehicles in your area. You can also search outside of your local area if you are prepared to travel to find the right vehicle. Online classified websites provide competitive price quotes, and they can also put you in direct contact with a specially-trained Internet sales manager at each dealership
Get an idea of the vehicle's fair market value by using a tool like Kelley Blue Book. Remember that used car dealerships try to purchase cars for less than the wholesale or trade-in value. Your goal should be to negotiate a deal that is close to the wholesale value. This research will help you negotiate a good deal on a used hybrid
If you plan on financing, use a website like Bankrate to pre-arrange your loan. Although your dealership may be able to get you a better rate than your pre-arranged loan, you will be thankful that you have a loan secured if you run into complications or higher rates at the dealership
Know the vehicle's title history by asking for or ordering a vehicle history report from a website like Carfax. While a vehicle with a salvage title may be thousands of dollars cheaper than one with a clear title, it will be difficult to finance and insure a salvage vehicle
Determine the maximum amount you will pay for a vehicle with your selected options. While you can be somewhat flexible when it comes to negotiations, let the salesperson know the figure you had in mind. Make sure that your offer is realistic and that you use your preliminary research to support your offer
Learn if the seller is offering any extended warranty coverage. With the sophisticated dual-mode hybrid systems on recent vehicles, an extended hybrid powertrain warranty can provide you with peace of mind that is worth a few hundred extra dollars. You will most likely find these types of warranties on certified used Honda or Toyota vehicles that can be found at CarsDirect
Purchasing at the end of the month can also yield a better deal. If a used car department has goals that must be met, you can be certain that the sales manager will be more aggressive to close a deal before the end of the month. Used hybrids can sit on the lot for months at a time waiting for the right buyer, so if you arrive at the end of the month, the dealership may be excited to get a used hybrid off their lot
How Do Older Used Hybrid Cars Compare to New Economy Cars?
Used hybrid cars are not very old at this point. The first hybrid cars were developed only a few years ago, so many people turn to used versions of old hybrids for a good alternative to a standard car. Many of these hybrids still have excellent gas mileage, despite the fact that hybrid technology has advanced to allow for better gas mileage in new hybrid vehicles.
Used Hybrid Cars Benefits and Risks
When compared to new economy cars, used hybrid cars offer a number of benefits. They are generally much cheaper due to the fact that they are used cars. Additionally, hybrid cars oftentimes do get better gas mileage than new economy cars do, making them more fuel efficient and better for the economy in general as compared with new economy cars. However, there are also some risks; used hybrids may be more likely to have engine and other functional problems as compared with new vehicles.
New Economy Cars Benefits and Risks
New economy cars have the benefit of being brand new; their systems are more likely to function properly and for a longer time after purchase. While they are more expensive, they do come with warranty guarantees and other benefits that a used hybrid may not be able to offer as well. Additionally, many new economy cars have improved gas mileage to the point where they are competitive against used hybrids.