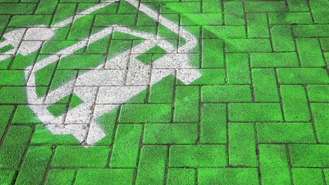 The Aptera electric car from Aptera Motors in Carlsbad, California, has two models available for reservation, but you can't get either of them delivered just yet. For the time being, these vehicles are only going to be available in California.
Aptera Vehicles
Both Aptera vehicles are three wheelers that look rather like some kind of spaceship or aircraft. The 2e is fully electric, while the 2h is a plug-in hybrid. The pricing is going to range from $20,000 to $40,000 depending on model and options.
The Aptera 2 Series
The Aptera electric car is expected to be one of the most reasonably priced electric cars without the speed and range restrictions of an NEV (Neighborhood Electric Vehicle). The hybrid should be one of the most fuel efficient hybrids on the market. The all electric model will be able to travel over 100 miles on a single charge.
Aerodynamics
One of the key concepts to Aptera's automotive vision is increasing the aerodynamics of the vehicle because wind resistance steals energy. In fact, Aptera Motors says that with an average car about half of the vehicle's energy is used "pushing air out of the way." Because of this their 2 series looks more like a helicopter or airplane than a car. The vehicle is a three wheeler—more like a motorcycle with a sleek body over the top.
Other Innovations
The futuristic nature of the vehicle doesn't just lie with the design. For starters a solar panel provides the power needed for both heating and cooling. There is a centralized screen that displays the output from a rear facing camera—providing real time video of what's behind you. The doors are the gull wing variety, meaning they open up instead of out. This is designed to help in tight parking spots.
Whether you are looking to get fully into the electric car market or just want to go with the hybrid version, it's clear that you won't find another car that looks like this one. Aptera Motors distinctive look and innovative vision have earned them a lot of fans.
Related Questions and Answers
Does Aptera Make a Disel Electric Hybrid Car?
A diesel electric hybrid car is still a work in progress at Aptera Motors in California and there are two models of the Aptera electric car that have been manufactured, but it is not available for export yet. This diesel electric hybrid car may be ready in the fourth quarter of 2010, but you can view pictures of this three-wheeler car on the internet. The 2e is a fully electric diesel electric hybrid car and the newer 2h is a plug-in hybrid. Prices range from $25,000 to $40,000. Until the California market place is satisfied with this new type of diesel electric hybrid car, the rest of the world will have to wait.