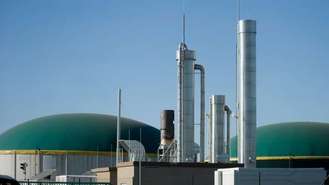 There are many companies that can provide you with your own biodiesel supply. These suppliers allow you to order online and can ship to almost anywhere in the country. Make sure you check that the supplier is accredited as the National Board of Biodiesel provides certificates to retailers and suppliers.
ADM. The Archer Daniels Midland Company is a large corporation that turns agricultural products into animal feed and chemicals and fuels. It is one of the top producers in its industry. This company uses transesterification to convert vegetable oils into biodiesel. The main biodiesel brands include Connester and Connediesel.
BIOX USA Limited. BIOX specializes in renewable energy. Their biodiesel production plant produces 60 million liters of biodiesel each year. Their conversion methods produce higher yields than other competing procedures. Their biodiesel supplies are created from recovered vegetable oils, seed oils and animal fats. All of their biodiesel meets American standards.
Delta Biofuels Inc. This company produces high quality biodiesel that exceeds the industries standards. The plant is in an excellent position to supply biodiesel, as it is right on the Mississippi river. They produce up to 100 million gallons of biofuel each year and can ship by rail, river or truck. This plant is one of the largest in the United States.
Inland Empire Oilseeds, LLC. IEO is a biodiesel supplier specifically for Eastern Washington. They produce biodiesel from camelina and canola grown in the area. This biodiesel is specifically made for cold weather and has a much higher cetane that diesel. Their fuel exceeds the ASTM 6751 standard set by the government.
Louis Dreyfus Corporation. This company focuses on real estate and commodities but it also has an energy division. The branch is LDH energy. One of their fuel products is ultra low sulfur diesel and B20. They are also a petroleum company and provide diesel blends that contain 50 percent diesel and biodiesel.
Renewable Energy Group, Inc. This company produces REG-9000 biodiesel. This biodiesel is used by mining companies, the military, for power generation and for many home applications. Their products are offered through many distributors and you can contact them directly. As biodiesel consumption grows their business will continue to expand.
Scott Petroleum Corporation. This company specializes in diesel and gasoline. They have a brand new biodiesel refinery. Their refinery produces low sulfur fuel which helps to keep your engine clean and running smoothly. You can find special Scott fuel convenience stores mainly in Mississippi and other southern states. Besides fuels they provide all the other types of products you need to keep your engine healthy.
RKA Petroleum Companies, INC. This company produces biodiesel, ethanol fuel and additive products. They create many different blends of biodiesel including B2, B20, B5, B99, B10 and B100. Their biodiesel is made from vegetable oils, animal fat and soybeans. All of their biodiesel is made from renewable sources and they support the local agriculture communities.
Sprague Energy Corp. Sprague is one of the largest petroleum and fuel suppliers in the Northeast. They are one of the leading companies for producing a reduced emission biodiesel. They pride themselves on the quality of their fuels and they have a huge network to ensure you will get what you need.
Saving Money with Biodiesel
In addition to its value as an environmentally friendly fuel, it is also beneficial to know how to keep your biodiesel price low. Making use of some tips will help you to find the cheapest option, which can help you to reduce the running cost of your vehicle.
Do it yourself. It is possible to make biodiesel at home if you have the right equipment. By investing in the relevant equipment, you will have the convenience of making as much fuel as you need and reducing the biodiesel price in the process.
Seek donations. When making biodiesel fuel yourself, check with local shops to see if they are prepared to give you oil they have already made use of. Making a regular arrangement with, for example, a food preparation store will prove to be mutually convenient, as they will not need to spend money on waste disposal, and you will not need to pay for the raw material.
Use blends. Biodiesel prices can be reduced by using biodiesel blends rather than a pure version of the fuel. Although 100 per cent biodiesel will be the most environmentally friendly, a mixture can still be green while reducing the biodiesel price in the process.
Look for high-volume suppliers. If you prefer to obtain your fuel from a supplier rather than make it, you will find that the biodiesel price will be less when it is made in high volumes. Compare the prices of both large and small suppliers to determine who offers the best price.
Finding a Biodiesel Station near You
Finding a nearby biodiesel station can be tricky if you don't know where to look. There are plenty of sites online devoted to helping you locate a close source of alternative fuel, eliminating the need to make many phone calls or drive around searching.
Start by visiting the Department of Energy Renewable Energy's website. This site allows you to search for stations that have alternative fuels across the country. Start by entering your zip code and a mileage range. Then check the boxes that correspond with the type of fuel you are looking for. They have a box specifically for biodiesel. Click on "Get Results" and you will be shown a list of stations that offer what you need. The list includes the address, a link to a map, and a phone number. If no results are found, try extending your search criteria a few extra miles. You may have to drive a little farther to find a biodiesel gas station.
Before you make the trip to the biodiesel stations listed near you, it's a good idea to call them first. The website stays up to date, but that doesn't mean it will always be accurate. A simple phone call will let you know if they carry the type of biodiesel blend you want, the price, and the hours for the station.