Previously known as the G37, the Q40 continues in its long-held capacity as INFINITI's midsize, entry-level luxury sedan. Of course, "entry-level" is a relative term here that merely reflects its position in the lineup. With a potent V6 and sumptuous interior, the Q40 delivers a lot of luxury for the money.
What's New For 2015
In addition to the name change, the Q40 has been distilled down to just two trim levels.
Choosing Your INFINITI Q40
The Q40 has been with us for a while, so it's familiar without appearing dated. You might expect a standard four-cylinder in this class, but the INFINITI carries a muscular 3.7-liter V6 with a 328 horsepower. The engine is paired with a seven-speed automatic transmission with paddle shifts, and all-wheel drive is available in place of the standard rear-drive setup.
The lineup has been simplified this year to include a very well-equipped base model and its all-wheel-drive variant.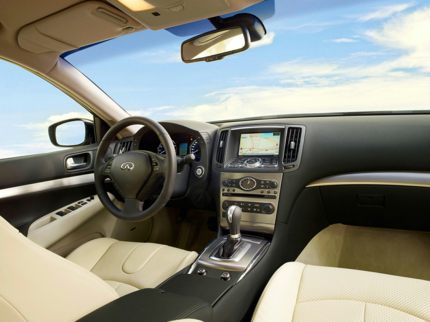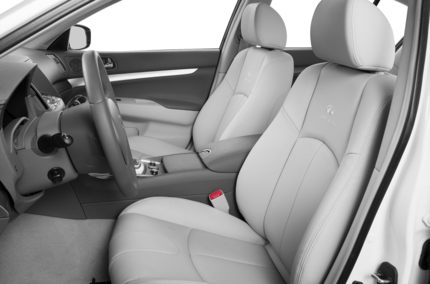 The sole option package for both models is the Navigation Plus package, which includes a navigation system with real-time weather and traffic data, a premium Bose sound system, digital audio storage, DVD playback capability, voice controls and Bluetooth audio. The only other option is a sunroof. Note that some of the features available in previous years (like advanced safety assists) are no longer offered.
CarsDirect Tip
As you can easily see, the Q40 isn't nearly as configurable as the old (but virtually identical) G37. That's because the Q40 is expected to fade away completely at the end of 2015. Until then, you can get an unusually quick and affordable (about $34,000) luxury sedan that's easy to buy and enjoy.