Though it saw a considerable refresh in 2018, the INFINITI QX80 remains one of the oldest SUVs in its class, as its current generation debuted in 2010. With its refresh just a few years old, we expect the 2022 QX80 to be a carryover model once again.
Since it arrived, the QX80 has been a big, blocky SUV, and this look continued into its second generation. Through today, that design remains, and there's no reason to expect INFINITI to change its ways now. So, we anticipate the 2022 QX80 arriving as a carryover with the same body look.
Inside, the INFINITI QX80 is a rolling couch with loads of premium leather and other upscale materials. But it's still very dated with its relatively dated with its dual touchscreens with loads of buttons surrounding them. Though it's in desperate need of an update, we expect this cabin to remain the same in the 2022 QX80.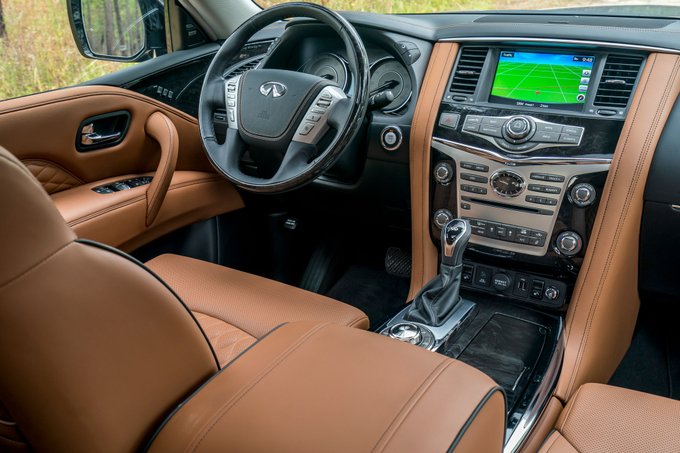 Under its hood, the current QX80 comes standard with a 5.6-liter V8 that pounds out 400 horsepower and 413 pound-feet of torque. This heads to the rear or all four wheels with its optional four-wheel drive. We expect this powertrain to remain the same in the 2022 QX80.
The IIHS has no interest in throwing this expensive SUV against brick walls, so there are no crash-test scores. However, it comes standard with automatic emergency braking, adaptive cruise control, blind-spot monitors, and active lane control, putting it on par with the competition. We expect these standard safety features to remain the same in the 2022 QX80.