Lincoln Aviator
The 2022 Lincoln Aviator enters its third model year virtually unchanged. The Aviator is positioned between Lincoln's two-row Nautilus crossover and the full-size Navigator SUV.
2020 - 2022 Lincoln Aviator
Choosing an Aviator means choosing between hybrid and gas-powered drivetrains – but performance doesn't run in the order you think. Read more »
2003 - 2005 Lincoln Aviator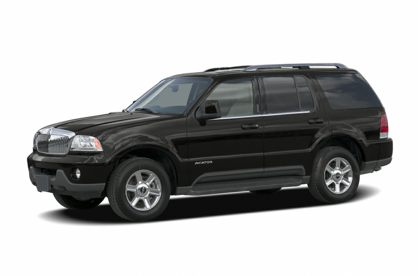 Lincoln showrooms have been like Old Mother Hubbard's cupboards of late: rather bare. But Lincoln's cupboards are now being re-stocked, and the most recent addition is the 2003 Aviator sport utility. Ford's luxury division has been eliminating models from its line. Gone is the aging Continental along with the Blackwood, an impractical but expensive sport-utility... Read more »
Need a Car Loan?
We can help you get financing, no matter your credit situation.
It's FREE, fast and simple!
Get Started
Compare The Lincoln Aviator
The Car Connection Awards and Rankings
The Car Connection Top Rankings
Find more information on Lincoln vehicles
Insider Information
We have information you must know before you buy the Aviator. We want to send it to you, along with other pricing insights.
I agree to receive emails from CarsDirect. I understand that I can unsubscribe at any time.
We will not spam you, and will never sell your email. Privacy Policy.
Thank you. You are now subscribed to our Pricing Insider updates.