Once upon a time, buyers chose a subcompact for its low price and high fuel economy—and expected very few amenities in the deal. Today, however, everything has changed. Subcompacts like the Mazda Mazda2 have become relatively luxurious, while maintaining a low price of entry.
It takes only a glance to recognize the Mazda2's strong points. Aggressive styling and a long list of standard features give it an advantage over more expensive alternatives, as does Mazda2's strong performance on twisting back roads.
What's New For 2014
Changes to the Mazda2 for 2014 are minor, limited to color and trim changes.
Choosing Your Mazda2
The Mazda2 is available only as a five-door hatchback, and with a single engine: Under the hood is a 1.5-liter four-cylinder that produces a modest 100 horsepower and 98 pound-feet of torque. It can be matched with a five-speed manual or four-speed automatic transmission.
The Mazda2's light curb weight—a little over 2300 pounds—contributes to the car's overall sprightliness and nimble response. Fuel economy is rated at 29 mpg city and 35 mpg highway with the manual; these number each drop 1 mpg with the automatic.
Buyers choose between two trim levels: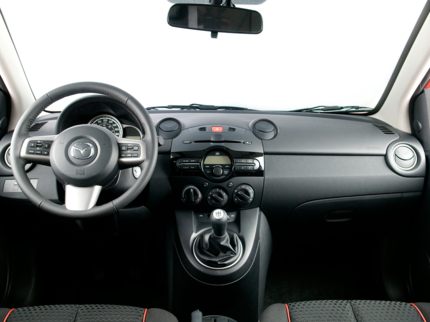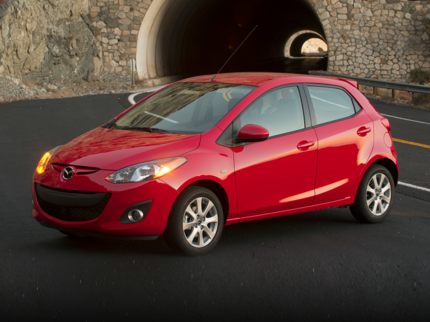 Options are limited to dealer-installed accessories.
CarsDirect Tip
Economy is the name of the Mazda2 game—we recommend the Sport, which has everything a subcompact driver really needs.