The Mercedes-Benz EQB is expected to be a carryover for 2023. Originally expected to be an addition for the 2023 model year, Mercedes has officially confirmed that the EQB will in fact join its lineup as a 2022 vehicle. The model will be the brand's newest 100%-electric luxury SUV.
The Mercedes-Benz EQB-Class is a new addition to the growing lineup of EQ electric vehicles. The first was the EQS-Class, an all-electric luxury sedan inspired by the flagship Mercedes S-Class. The EQB seats up to 7 passengers and can be compared with the GLB-Class.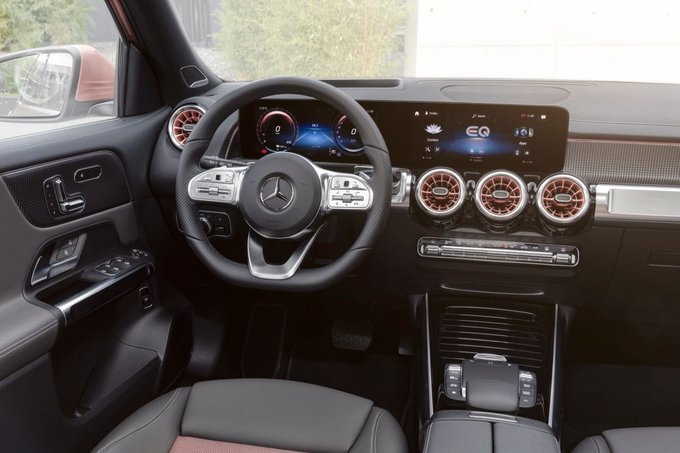 With an EV range of up to 260 miles based on WLTP test cycle specs, the EQB will compete against established electric vehicles like the Tesla Model Y. Mercedes also says the EQB will offer an even longer-range version, though details have not yet been announced as of this writing.
Pricing & Release Date
2023 Mercedes EQB release date information has not yet been announced. Given that the 2022 EQB is slated for arrival in late 2022, we think it's likely that the upcoming model will arrive in mid to late 2023. This page will be updated based on the latest information available from Mercedes-Benz.
In terms of pricing, we expect the 2023 EQB's MSRP to be largely in line with the previous year, starting at $55,550 including destination, applicable tax incentives, and EV rebates. The EQB is expected to be eligible for a $7,500 tax credit plus incentives like the $2,000 California Clean Vehicle Rebate, or CVRP.
Pictured: 2022 Mercedes-Benz EQB