Mercedes-Benz
GLB-Class
Year
Go
Mercedes-Benz GLB-Class
Slotting in between the Mercedes-Benz GLA-Class and Mercedes-Benz GLC-Class, the 2021 Mercedes-Benz GLB-Class returns with a few notable changes. A new high-performance AMG model joins the lineup, while blind-spot monitoring has been made standard.
2020 - 2022 Mercedes-Benz GLB-Class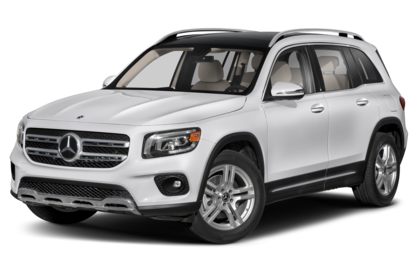 At launch, the GLB-Class is only available in a single trim: GLB 250. Pricing starts at $37,595 including destination. Read more »
Need a Car Loan?
We can help you get financing, no matter your credit situation.
It's FREE, fast and simple!
Get Started
Compare The Mercedes-Benz GLB-Class
Find more information on Mercedes-Benz vehicles
Insider Information
We have information you must know before you buy the GLB-Class. We want to send it to you, along with other pricing insights.
I agree to receive emails from CarsDirect. I understand that I can unsubscribe at any time.
We will not spam you, and will never sell your email. Privacy Policy.
Thank you. You are now subscribed to our Pricing Insider updates.