Mercedes-Benz has made the curious decision to revive the ultra-luxe Maybach nameplate that just left the market in 2013 after a decade of making Rolls-Royce competitors that few people aside from professional athletes actually bought. But this time, the name of Wilhelm Maybach, the automotive pioneer who developed engines for Mercedes' earliest models, is instead applied to a new sub-brand. The first of several planned high-end variants on existing models is the 2016 Mercedes-Maybach S600 sedan, a stretched chariot that makes even the sublimely luxurious "regular" S-Class play second fiddle.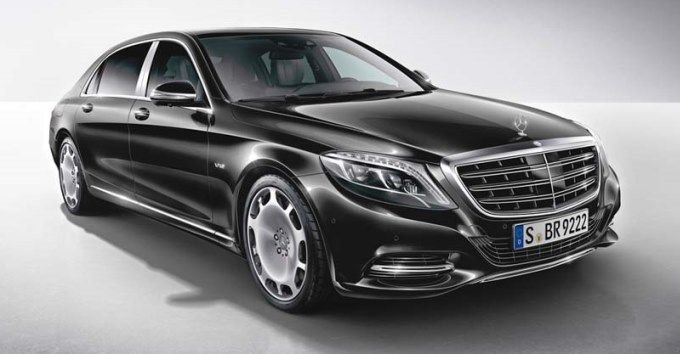 Build & Price 2015 Mercedes-Benz S600 »
While both wheelbase and overall length are up significantly, the rear doors are actually shorter, as rear passengers sit fully behind the plane of the door. A rear seating area fit for a king, sheikh or hip hop mogul awaits inside, with the rear passenger-side seat gaining extra legroom thanks to a front seat that can slide forward when not in use. Leather-appointed aircraft-style tables and a mobile office suite and rear entertainment system join noise-insulating seats, custom champagne flutes, beverage heating and cooling, and even an exclusive scent, "Agarwood," that subtly colors the air running through the ionizing AIR-BALANCE climate control system.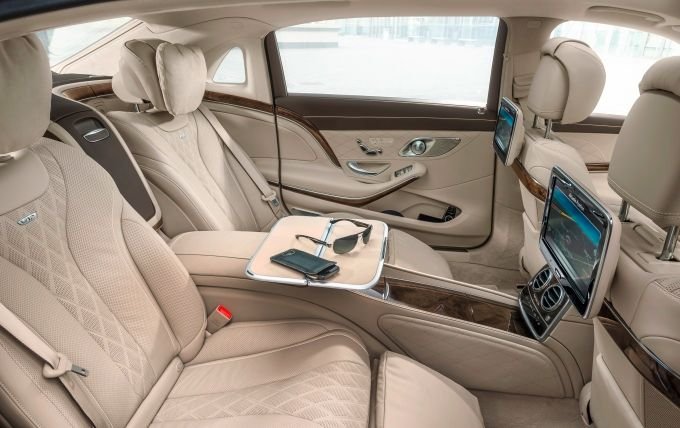 Your driver will not be left out of the fun thanks to a twin-turbocharged 6.0-liter V12 making 523 horsepower and 612 lb-ft. of torque as you reach 60 mph in under 5 seconds while enjoying the comfort of what Mercedes proudly calls the "quietest sedan in the world." Other than the increased footprint, visual cues are subtle, but pair it and the standard S-Class side by side and you'll see the Maybach variant leans more toward harmonious presence then sportiness, softening up the edges a bit and doubling up chromed trim pieces for a custom look.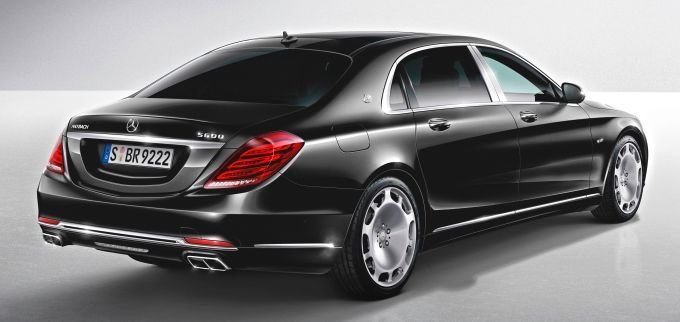 Pricing has not yet been revealed, but the S-Class range currently tops out with the $220,000 S65 AMG. That being said, the Maybach takes a high-value approach with a base price of around $189k making it a veritable steal for the upper echelon. Deliveries will begin in April 2015.