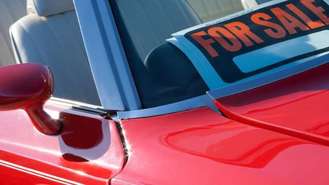 Trying to sell a cargenerally boils down to marketing methods. Today the process has become quite easy because of the fast-growing popularity of online marketing. However, traditional off-line methods are still as effective. Here are the different ways that can be used to market a vehicle.
Newspaper and Magazine Advertisements
Cars for sale are usually listed under their own section in the classifieds of a newspaper. When using this method, make a point to identify the vehicle by year, make and model. If a model is popular enough, the make may be omitted and the year is adequate to let would-be buyers know what car is being advertised. It is also important to include iterations or model trims. The asking price is usually indicated on the first line or heading of the advertisement. Thus, a 2004 Honda Civic EX may have a shortcut heading such as:
'02 Civic EX $9,299
Because of space restrictions, the body of the ad is usually limited to three or four lines, so this allotment should be used wisely. One does not have to be an expert copywriter to accomplish this. Remember that only key features have to be mentioned in the text. Taking further the example above, the body may resemble something like:
A/T, all-power, ABS, new rims, tires metallic blue custom paint, very nice new stereo w/CD changer, bluetooth
Notice that the seller chose to mention some of the car's factory features as well as modifications that were made on the vehicle - the paint, the stereo, tires and rims. These contribute to the perceived uniqueness of the car. The word "new" and the phrase "very nice" are inserted to further solicit buyer interest.
Similarly, one may also submit an ad for publishing in a magazine. Magazine classifieds are usually found in the final pages and may include photos of the car. Of course, newspaper and magazine advertisement space will come with a cost to the seller/advertiser. This cost may depend on factors such as the size of the ad and may also be based on the size of the publication's general readership.
"For Sale" Sign
A relatively cheaper way to advertise a car is to place a "For Sale" sign on the car itself. The sign should be visible enough. A good idea would be to place a sign on the rear windshield. However, make sure that the driver's visibility is not impaired with the placement of these ads when the car is still being used.
If you can get away with it, park your vehicle in a highly visible parking lot or along the side of the road in an area that has a lot of traffic. This can be a very effective way to show your car directly to many would-be buyers. However, you should be aware that you may receive a ticket if this is not allowed.
Online Advertising
Over half of all car shoppers use the Internet as a means of searching for their choice of vehicle. It often takes just a few minutes to create a one-time posting to sell a car online. CarsDirect features a huge selection of new and used cars for sale. The virtual showroom offers sellers the ability to post a huge amount of information - vehicle specifications, key features, reviews, and of course, full color photos. You're probably already familiar with the other two biggest names in used car classifieds:
eBay Motors.eBay Motors was once the most popular place to sell merchandise online. It is still pretty high in popularity, especially among bidding sites. When you post an ad on eBay Motors you will have to pay a fee close to $100 dollars. There are also nominal fees for various advertising options. However, eBay Motors is one of the most popular forms of car sale sites on the web. It also has a financing service that is backed by eBay and can give certain customers an opportunity to buy from you that otherwise wouldn't be able to do so. This is especially great if you are trying to sell a used car that isn't very old.
Craigslist. The best thing about Craigslist is that it's free. Some other benefits are that it is local, you can post pictures and it is an extremely popular way of getting merchandise. If you want to get rid of your car, Craigslist is a pretty safe bet, and it's free
Photos of the car for sale offer would-be buyers the means to virtually inspect it before contacting the seller. This is why the best set of car photos are ones which show the front, sides, back and interior of the vehicle. Again, the main objective is to get buyers interested enough so that they will get in touch with the seller and make an inquiry.
Dealerships
Another way to quickly sell your vehicle for cash is to simply visit new or used car dealerships in your area. Although the dealership probably won't offer as much as a private party buyer would, the dealership has cash available to spend and is almost always looking for quality used cars.
You'll probably want to visit several different dealerships before accepting an offer, and you may have to haggle quite a bit in order to receive an acceptable offer amount. However, if you have title in hand, your vehicle is in good condition and is a fairly popular model, you should have no problem quickly selling your vehicle this way.
Last Resort: Title Pawn
If none of the other above mentioned methods are an option for you, or if you simply need your cash in a hurry, you might want to consider visiting a title pawn shop and simply pawning the vehicle. If you choose this method, you shouldn't tell the company you may not redeem the vehicle as they may not offer you as much—or they may not accept the vehicle at all.
Although this method will usually result in the lowest return for your investment in the vehicle, it is by far the quickest and easiest way to quickly dispose of a vehicle for cash. Also, you do have the option of redeeming the vehicle if you change your mind later. However, be aware that considerable interest charges will apply.
How to Sell a Car at an Auction
Don't discount the idea of trying to sell your car at auction. Specialized car auctions for classic and antique vehicles are different than general auto auctions but the method is similar regardless of what type of vehicle you own. Make sure you put your vehicle into the correct auction.
Establish Ownership
Prior to selling the car you need to make sure you can legally do so. You must own the vehicle, either by having the title in your name, or possessing a dealer license so you can legally sell the vehicle in question.
Establish a Price
Next, establish the proper value of your vehicle. Be realistic about the amount of damage on your car. Using the Kelly Blue Book, you should be able to determine a base price and adjust as needed, based not only on the condition the car is in and the mileage, but also what other vehicles of a similar type have sold for recently at auction. Collector or antique vehicles are more difficult to determine the proper value of.
Sell the Car
With a price range set, you can now sell your car at auction. Generally you have two choices. You can sell your car in a live auction, or online. Classic and antique cars are generally sold at classic car auctions, which are more rare. Other vehicles can be sold at public and private dealer auctions, some of which may require a dealer's license to get into.
Public auctions have the benefit of buyers being able to observe the vehicle in person, but you also will have less of an audience shopping for your car. Online auctions have the benefit of thousands of potential buyers, but a sale may fall through or you could have problems with shipping the vehicle, incurring more costs.
When selling your car it always behooves you to be completely honest about the condition and realistic about the price you expect to get. Another factor to consider is that auction fees will have to be paid, and in some cases shipping, which can reduce the amount of profit you generate from the sale of your car.
Transfer the Title
The price could include auction fees, shipping, title transfer and user fees. Make sure you know ahead of time what the exact, final price, is going to be. Once the car sells, and you have been paid, you can transfer the title to the new owner. With the title transferred, the sale of the car is complete and you have successfully auctioned your vehicle.