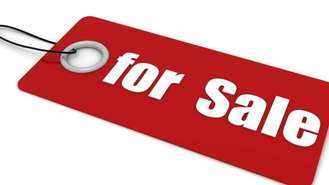 Classifieds are a good way to sell a used car online. You can obtain a better price than you might if you trade the vehicle in or sell it to a dealer. Online used car classifieds reach a huge audience. The trick is to have a good, appealing add that will make people want to buy your vehicle.
Car Prep
Before you list your car anywhere you need to properly prepare it. This means thoroughly cleaning the inside and outside as well as taking care of any small fixes. You also should collect any proof you have of major repairs and all the documents associated with the car.
Types of Ads
There are different types of online car classifieds. Some are just local, covering the city or area where you live. Others are national, drawing in a massive audience. The final category is more specialized, appearing on sites dedicated to specific cars or types of car. Although these won't reach as many people, you can be certain that those who see it will be interested.
Wording
Selling a car online can be an art form. You need to make it sound good. The better it sounds, the more interest it will arouse. The more people see it, the likelier you are that someone will make you an offer that's close to your asking price.
Much of that depends on the wording in your used car classified. Look at other ads and pick out phrases you like. Write them down and use them yourself. Don't overdo things, and certainly don't lie about the vehicle. Just emphasize the good points and downplay anything bad.
Asking Price
Before posting your ad, do your research. There are several sources, such as the Kelley Blue Book, that will tell you what your car is worth. Assess its condition, and know the exact model you have. From this you'll be able to set a fair asking price. Go too high and you won't receive many offers, if any at all. Set it too low and you won't make as much money as you could. Know the value of your car and stick to it. If you really want to sell quickly, add the words "or best offer." This gives you the leeway to go below your asking price, and can draw in more people.
Pictures
Pictures can really help with used car classifieds. Before you taken them, however, give your car a good cleaning. Don't just take a single picture. The beauty of online classifieds is that you can post several pictures. This lets you give an overall view of the car, as well as the interior and any defects that people should know about. People are drawn to pictures, and if your vehicle is in good shape you'll receive more interest and more offers.
Contact
Although the initial contact will be via email, you should include a phone number so people can call and talk about the car. It's a much better way to communicate, as buyers can ask questions and you can answer in detail.
Negotiations
Be prepared to negotiate. Make sure you know the value of your car and the minimum price you are willing to sell it for. Much of this will depend on the speed in which you need to sell your car. When you have found potential buyers for your car, be as flexible as you feel comfortable in terms of negotiating the price with those customers. Still, stand firm behind your price if you feel it's reasonable. It's better to wait a little longer to sell your vehicle than to settle for a lower price.