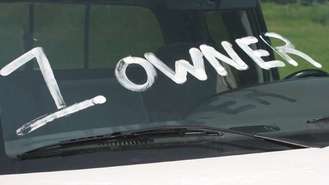 A great way to make a good profit on your used vehicle is to sell your used car online. This way you will be able to post ads to much more people than by using the classifieds in your local paper. By using the Internet you do not have to worry about limiting your potential audience. You can even find out of state buyers as it is very easy to ship a car. Your potential market is much greater than before which is a huge advantage.
Prepping the Car
Before you list your car anywhere you will need to properly prepare it. This means thoroughly cleaning the inside and outside as well as taking care of any small fixes. You also should collect any proof you have of major repairs. When selling a car online, pictures and specifics are important, so see about taking some good pictures of your vehicle and making sure you provide a detailed, but true description of the vehicle. You should determine the current value of the car and guides such as Kelley Blue Book can help.
Writing the Ad
You will need to set aside some time to write up your car ad. You want to play up the good features. If you are unsure of what information to include then look at other car ads. You do not want to copy anything but a car ad that catches your attention will show you the type of information you want to include in your ad. By having an ad written up in advance you will be sure that there are no errors. Rewrite the ad until you are satisfied.
Posting Your Ad
There are many places you can post your ad online and you want to take advantage of as many as possible. One of the best websites for selling or buying a used car is right here at CarsDirect. CarsDirect is very easy to use and you can get top dollar for your vehicle. There are also auction websites such as eBay as well as online classifieds. Some websites even offer special selling packages to determine which one is best for your vehicle. Posting an ad on a community forum or social website is also a good idea.
Email
You should email everyone that you know. Word of mouth is one of the best ways to get the message out and you can send out an email to everyone you know and ask them to forward it on to anyone that they know. You will exponentially increase your audience every time a friend forwards on the email.
Be Prepared to Negotiate
You want to be prepared to negotiate. Make sure you know the value of your car and the minimum price you are willing to sell it for. Much of this will depend on the speed in which you need to sell your car. By posting your ad on many different car sites and different types of sites you will ensure that it is sold quickly, particularly with a well written ad and good pictures and specifications.