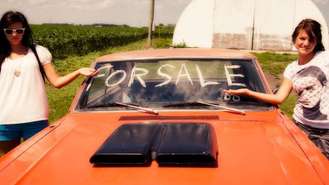 There are specifics times of the year that are a good time to sell car. Many things that influence which times of the year are best to sell your car include events, holidays, seasons and even local or community changes. To get the best price possible you will need to determine the optimal time to sell.
Best Time of the Year to Sell Car
Most individuals tend to be interested in buying their own vehicle when they become frustrated with the public transportation. This normally relates to the winter and summer months as during the winter standing outside in the cold is not fun and during the summer sweating in the heat gets old fast. If you have a particularly rainy season where you live than this also frustrates many. For many people the convenience of having their own car during these weather conditions makes the cost worth it.
The Cost of the Car
The demand for a car will increase when it is equally expensive or more expensive to take public transport than it is to drive your own car. Environmentally friendly cars cost much less to drive when gas prices are high. Public transportation is also less during this time. However there are periods when public transportation is more expensive. You need to calculate the amount of money that you would spend on gas per week and then compare this to what is paid for public transportation.
Selling Your Car Near the Holidays
Many individuals will take advantage of sales that are happening during the holidays. A car can be a great gift and you should look into posting an ad for your car mid November and around July 4th. College graduation is also a good time to sell your car as these new students will be looking for a car.
The Shape of Your Car
You should make plans to sell your car before it hits 100,000 miles. Schedule to sell car before this mileage point hits as it becomes more difficult to sell after the 100,000 mile mark. You will not get a good price even if the car is in excellent condition. Also, when the repair costs exceed the actual value of your car it is time to sell. Most people tend to put a cap of five years on owning their car and then they sell it. However the length of time you own the car is not as important as the mileage and wear and tear on the car.
Special Events
If you are selling a truck and there is local hunting season, then selling your truck before the season opens is a good time. If your car has snow tires and handling well in snow you should try to sell your car before the first snow arrives. Another good time is when the tax rebate season is around. People will have spare cash on hand. Another good time is just before the beginning of the college year as students will be looking for a car as they will suddenly need transportation. Students prefer used cars because they are less expensive and most students cannot afford to buy a new car.