Toyota Mirai
The 2022 Toyota Mirai gains additional driver assistance technology but otherwise carries over from its 2021 debut model year. It remains one of the few hydrogen-powered consumer vehicles available.
2021 - 2022 Toyota Mirai
The redesigned Toyota Mirai sedan is now available in two trims. The XLE is $50,455 and the Limited is $66,955. Read more »
2017 - 2020 Toyota Mirai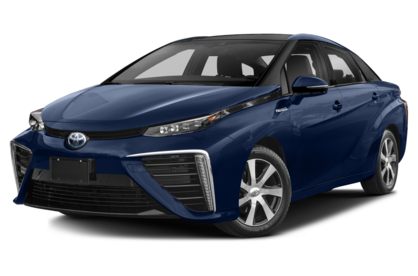 The Toyota Mirai is powered by a 114-kilowatt (153 horsepower) fuel cell located under the front seats. Power is sent to an electric motor, which turns the front wheels. Some energy is sent to the 1.6-kilowatt lithium-ion battery pack. Read more »
Need a Car Loan?
We can help you get financing, no matter your credit situation.
It's FREE, fast and simple!
Get Started
Find more information on Toyota vehicles