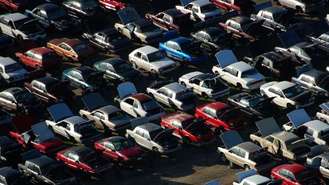 If you are interested in purchasing a used or a salvaged car, you may find it helpful to visit the most popular auto salvage pool websites
Automix



Automix is a marketplace for a variety of interested parties such as dealers, insurance adjusters, auction pools and others. Here they can connect to buy and sell wrecked and salvaged cars, repos, insurance auctions and repairable vehicles. It is a clearinghouse for dealers and hobby restorers, car rebuilders, etc. Also, a seller can post one ad without having to go to many websites. Buyers have an advantage of a wide variety of items offered, as well as the ability and ease of finding the specific item of interest.
Bidmate



Bidmate makes searching easy and convenient for the average consumers. They provide links to a huge variety of websites. You can find a salvage pool located in your state or one nearby. Bidmate advertises that they are "designed for the fast pace of an auction." They feature over 400 integrated salvage auctions and over 30,000 vehicles. They also automatically calculate the value of a vehicle. With just one click, vehicles are sorted and evaluated. Bidmate will even suggest how much to pay for each vehicle and make it faster to price parts. This is definitely a website to consider when searching for used autos from salvage pools.
Salvage Auto



Salvage Auto is another popular website for those interested in auto salvage. They offer the advantage of letting the consumer place requests for what they are seeking and also to search online. Nationwide salvage sellers view your request and quote directly to the buyer. They also can locate wrecked boats, trailers, motorcycles, ATVs, snowmobiles, heavy equipment and farm and marine salvage in addition to auto salvage.