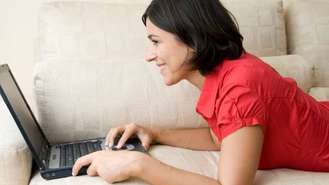 Buying a used car on Craigslist has become quite popular. The Craigslist experience revolutionizes the idea of buying a used car, as buyers can very quickly compare many different deals. Here are some ways to capitalize on this new alternative for online car shopping.
Start your search for a used car >>
Browse dealer and private party sales. On Craigslist, offers from local dealerships coexist side-by-side with private party deals. This is great for car shoppers who want to look at all available options at once.
Stick with the pic. Another great option about Craigslist is that almost all used vehicle advertisements include pictures. That's because it's easy and free to take digital pictures and upload them. Providing good images has become a competitive part of Craigslist used car advertising. In fact, it's often good to avoid ads where no picture of the car exists. There could be visible damage on a used vehicle that doesn't include a picture.
Ask about vehicle history. Although Craigslist is great for comparing deals, it can be tough to figure out what a particular used vehicle has been through. Ask if the vehicle carries a salvage title. The seller should give you a clear yes or no answer. A vehicle with a salvage title would have been significantly repaired, and is worth much less than a normal title.
Do a VIN check. Buyers can also check vehicle history using Carfax, an online service. They will need the VIN number, which they can request from the seller. If the seller refuses to give them the VIN number, you're probably not looking at a very good deal.
Consider the blue book value. If there is a question about the value of a vehicle, a quick check on the Kelley Blue Book site will help establish an accurate price range for sale.
Arrange for a physical meeting. Craigslist can be a great first step, but don't do business with a seller who wants to close a deal without some basics like a test drive and visual inspection of the vehicle. Most of the Craigslist ads that you look at are local, and it should be no problem to meet up somewhere to take a look at the vehicle.
Work out transport logistics. Occasionally, a Craigslist deal will involve a long-distance transaction. If this is the case, the buyer and the seller have to decide who will bear the cost of transport and how the deal will get done.
The Pros and Cons of Buying a Used Car on Craigslist
There are pros and cons when it comes to buying a car on Craigslist, and you should be mindful of these before considering this option.
Start your search for a used car >>
Advantages
You may find a great deal. Since Craigslist allows vehicle sellers to connect with buyers free of charge, this reduced investment might be reflected in the vehicle's cost. Craigslist also allows you to browse a variety of cars quickly and easily. If you don't have your heart set on a specific make and model, it will be easy for you to locate and view a wide variety of cars.
Craigslist is local. Unlike other websites that offer vehicle listings (like eBay) Craigslist is strictly local, which eliminates the hassle of long-distance transactions. This means that you will probably meet sellers face-to-face and get a chance to look at the car yourself before you buy.
You don't have to commit. Craigslist doesn't involve themselves with any transactions made through their website, which means that there isn't any requirement for you to commit to a purchase. You have plenty of time to think about your purchase and to do your homework as well.
Disadvantages
You don't have any recourse. When buying a car from a private party, the rule is generally "buyer beware". That means that any purchase and sale of a vehicle between individuals is "as is" and if something goes wrong with the car down the line (even within a few days) you may not have any legal recourse unless you can prove intentional fraud by the vehicle's seller, which can be pretty hard to do. It's always a good idea to have any vehicle you're considering purchasing checked out by a trusted mechanic before you buy, especially for cars that are older or cars with high mileage.
Scams can happen on Craigslist. Unfortunately, in the Internet age scams are becoming more and more common when crooks take advantage of honest consumers. Always ask any seller for their contact information, including their phone number and call them to discuss the transaction before meeting up. Remember that Craigslist is a completely anonymous service, which means that anyone can set up a fake ad using a phony email address to try to lure unsuspecting buyers into a variety of scams. Remember that any transactions where the seller encourages you to pay in advance or offers to ship a car are probably fraudulent.
You're responsible for your own safety. Keep in mind that you are using an anonymous service when you arrange a meeting with a seller off of Craigslist. Always meet in a public location and always make sure that you contact the seller by phone first. Ask specific questions about the car and expect specific answers. Make sure that you feel good about the meeting before you go, and be careful about carrying large sums of cash with you to the transaction. There have actually been incidents where buyers responded to Craigslist ads where sellers encouraged them to bring large sums of cash to the transaction and then robbed them when they arrived.