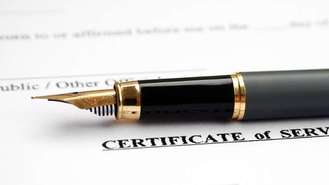 It is always wise to look for a car that includes a car factory warranty. New cars typically come with a warranty, while the warranties included with used cars can vary greatly. Some used cars may come with no warranty at all, others may include a warranty that covers everything, while still others may come with a warranty that only covers certain things. Be sure to know which kind of warranty you'll be receiving.
Some used vehicles may carry with them the remainder of their original manufacturer warranty, which is typically characteristic of lightly-used late-model vehicles. Other used cars may include some type of aftermarket auto warranty or extended car warranty. These warranties are not part of the original manufacturer's warranty, but are provided by third-party warranty companies. They can cover many aspects of a car's maintenance and upkeep. They may include things such as repair costs, costs of parts, and sometimes even roadside assistance.
Purchasing an extended car warranty or a car that comes with one can give you confidence in your vehicle's future. Whether you have an all-inclusive warranty or just a simple wear and tear warranty, you should feel better about driving your vehicle if you know that you have some type of warranty standing behind you.
What's the Best Car Factory Warranty for Used Cars?
When shopping for an extended car warranty there are three major types to be aware of.
Powertrain Warranty
This is the most basic warranty, only covering the vital components of your car. For instance, the engine, transmission, transfer case and drive axle. Some policies may cover more, some less. This warranty is typically available for a longer period of time than the manufacturer's warranty.
Component Warranty
This is the best auto warranty to purchase for your used car. However, it is necessary to comparison shop for a policy and to clearly understand the policy. Make sure your warranty is going to cover everything that you want it to, not just the basics. A wear-and-tear warranty should be included for the parts that simply wear out.
Manufacturer Warranty or Bumper-to-Bumper
While this is a good warranty to invest in, it is not available for all used cars. It depends on how old the vehicle is, whether your vehicle was purchased through a manufacturer and if the vehicle was properly maintained.
This warranty is also limited by time. A typical policy is good only for the first 3 years or 36,000 miles.
Check the warranty company through the Better Business Bureau before purchasing. There are many warranty scams to be cautious of and the BBB will help you find a reliable company.
Related Questions and Answers
Is a Car Repair Warranty Transferable?
Yes, you can transfer the car repair warranty. All new cars come with an original warranty that is provided by the car maker company. Usually a warranty extends for three years. After that, you will have to buy an extended warranty. When you buy the warranty from the dealer, ensure that it is transferable. This way you can sell the car if you want it and then transfer the extended warranty to the new owner for an additional price. Please note that not all warranties are extendable and you might have to pay a little extra to transfer the warranty. You have to check before you sign on.
What Does a Bumper to Bumper Extended Warranty Really Cover?
A bumper to bumper extended warranty is a very simple policy. As the name suggests, it covers everything on the car that will require and extend from bumper to bumper. But exclusionary warranties, or bumper to bumper policies, are policies where only those parts not covered are listed in the agreement. Most original warranties that come with new cars are bumper to bumper warranties, but a few parts are still not covered like bumpers, upholstery, light bulbs, wiper blades, etc. Before you buy the policy, ensure that you check the policy completely. Find out the exact parts that are not covered to protect yourself.
What are the Most Popular Used Car Warranty Companies?
There are many popular used car warranty companies in the US that you can choose from. A few of them are listed below. AA Auto Protection is always one of the best companies to go to. This business is approved by the Better Business Bureau, and you are assured of a good deal with larger levels of coverage. Car Chex is another great company that is BBB accredited and has been featured on several major new channels for its great deals. Mogi is a great company that offers bumper-to-bumper warranties for special parts of the car, or the entire car.