Buying a late model used car can save thousands from new -- about 30 percent of the sticker, on average. There are costs associated with a used car that new car buyers get to avoid, however. Tires and brake pads are used and may have to be replaced, and the scheduled services for a slightly older car are more expensive because more needs to be done. These are normal maintenance costs however, and can be planned for.
Modern cars usually have 15,000 mile service intervals, about annually, not including normal oil changes which should be performed every 5,000 to 7,000 miles or according to manufacture's recommendations. The biggest expenses usually appear at the 45,000 and 60,000 mile service marks, or at the end of three and four years. These routine services will be more expensive by far. Many vehicles require new spark plugs and other ignition bits after 45,000 miles, and many vehicles require a new timing belt at 60,000 miles. The cost depends on the vehicle, but $1,500 service bills are not uncommon.
Even with these necessary expenses, used vehicles are still cheaper. When buying, check service records to verify what has and has not been done. This will make budgeting far easier.
These are a few late model used vehicles that have low maintenance costs. Prices will vary by region and garage, but these are typical for a base model vehicle.

The worry with hybrid vehicles is that the batteries will wear out and need to be replaced at great expense. Used cases over the last decade have proven that the modern batteries used in the vehicle will often maintain an 80 percent change, or better, after ten years. That may not be every car every time, but it should be enough to put those fears to rest.
The granddaddy of them all, the Prius, is a great car all-around and an excellent used car value. A few years brings the price down to the conventional car category, with excellent reliability and low cost of ownership. A used Prius owner can expect to pay about $800 for the 45,000 mile service and $2,000 for the 60,000 mile service. The next two intervals will be around $600 before jumping up to $900 for the 105,000 mile check.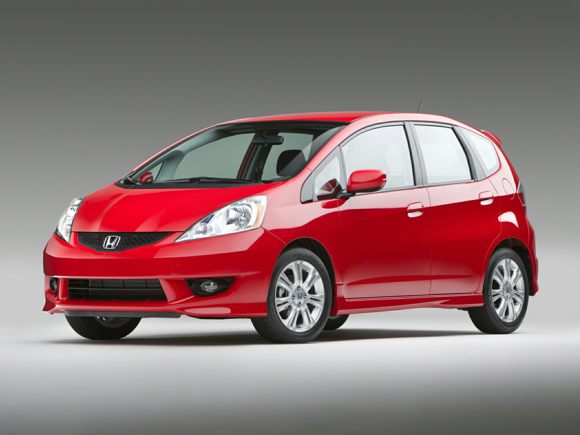 Honda's subcompact is another excellent value with low cost of ownership. While legendary Honda reliability keeps used car prices somewhat high, the car has a low price tag to begin with and any savings are appreciated. Zippy and nimble, the Fit's tiny footprint belies an enormous carrying capacity for such a tiny car, easily enough for two adults, a Newfoundland, and luggage.
Used Fit owners will pay around $900 for the 45,000 mile service and $1,100 of the 60,000. The next three 15,000 mile service intervals will be near $500, $200, and $1,000.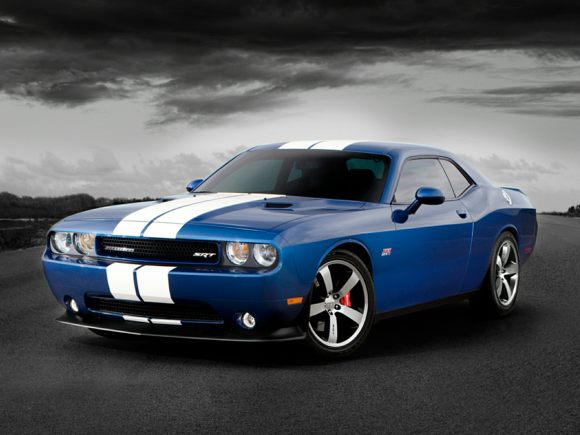 The Challenger is a great performance car bargain at any price, and used car buyers can pick up a model equipped with a 376 horsepower 5.7-liter V8 for a song. The V6 still has a respectable 305 horsepower on tap and will be a bit easier on fuel. For extra bang for the buck, look for police specials. These Interceptors have improved suspension, better handling, and unique wheels.
Though it goes against common wisdom, the maintenance costs are about the same for both the V6 and V8 models. The 45,000 mile service is around $700, while the 60,000 jumps over $1,600. The next three services run under $600, but at 120,000 miles, the cost again jumps up: just shy of $2,000 this time.

Chevy's funky little Sonic has garnered excellent reviews from owners and critics alike. Sporty, affordable, and easy on the eyes, the small car is surprisingly comfortable and offers the best rear seating room in its class. A 1.8-liter four-cylinder is standard, and a turbo is available an the even sportier RS model.
The lowest maintenance costs come without the turbo and are very low indeed. At 45,000 miles, Sonic owners shell out just around $360. At 60,000 and 75,000 miles, the cost is about $650 and $1,100 respectively. The next service is just under $600, and the 105,000-mile is a measly $350.

Chevy's low maintenance costs carry over to other vehicles in the lineup, and those in the market for a full-size pickup can do no better than the Silverado. It's a handsome truck and ruggedly built, with a spacious and comfortable cabin. The base V6 has excellent fuel mileage for such a large vehicle, and the available 6.2-liter V8 will tow over five tons.
The Silverado has low maintenance costs overall, and wins out over the F-150 as it ages. The 45,000 mile service is around $320, and jumps up to $1,875 the year after that. All is forgiven for the next three years, however, with costs of just $650, $750, and $600, excellent for a full-sized pickup.