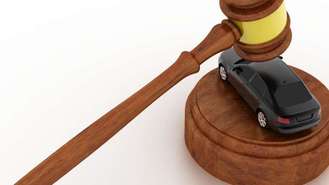 It is important to have realistic expectations when attending a government car auction. While you can find some good bargains, you are not going to find a brand new BMW for $100.00. Government auctions sell both fleet cars and vehicles that have been impounded by government agencies. The conditions of these vehicles can range from great to not running. Set your expectations and budget realistically.
To find a government auction in your local area, there are government sites that can help you find an auction for free, and private sites that charge a fee for the information. Depending on your needs both types of sites can provide quality information. The following list contains resources and information for each type of government auction:
Local police auctions. If you are interested in local police impound car auctions the best way to find information is to call your local police department. They can provide with the dates and details. Under no circumstances should you call 911 for this information. Look in the local blue pages for the non-emergency number. They are also required to run ads in the local newspaper about 90 days prior to the auction. These are often low key ads in the classified section, so finding them may require some searching. Some police departments put auction information online, so you can also search the Internet
Federal government auctions. Federal government car sales were once handled by the agency that had the vehicles to auction. For example, the DEA auctioned off both fleet vehicles and cars that were been seized from drug dealers and other criminals. Fleet vehicles are the cars that DEA agents drive as company vehicles. There are numerous agencies that auction vehicles. Recently these vehicles and auctions have been consolidated under a single website. GovSales consolidates numerous government auctions under one roof. It is easy to search by product type as well as type of vehicle. It shows what state the vehicle is located in as well as any available information. Photos are sometimes available, but not always. It often provides links to other sites that have additional information
Additional government sites. There are a few additional sites that can provide tips on government auctions. Guide to Federal Auctions gives a rundown of the various agencies. It provides information about what they sell as well as the departments' websites. GSA supplies information about auction sources. Auctions can be searched by state or auction house
Private sources. In addition to these free government sites, you can use private sites. These sites provide information about federal and local government auctions. Gov-Auctions gives you access to both federal and state auctions. The sites charge a one-time fee of $39.00 for access to their information. Having all auctions on one site can be helpful. If you are launching a serious car search or buy auction cars on a frequent basis, paying to use this site might make financial sense
How a Government Seized Car Auction Works
Law enforcement has the ability to seize or confiscate the property of criminals, or property used by criminals or their associates for the purpose of conducting illegal activity. For example, a person convicted of drug trafficking or the selling of stolen property will forfeit their vehicles and any other property that is used to perpetuate illegal activity or was obtained by the proceeds of that illegal activity. When a vehicle is seized, it's held by the agency until the time of auction.
Bidding and Buying
Bids can be made online for Internet auctions, or in person for live auctions. Accepted forms of payment typically are major credit cards and checks, and payment is due at the time of the close of the auction. Details may vary among auction houses and the state the auction is held in. As with all auctions, the vehicle is sold to the highest bidder.
Internet auctions typically last seven days, and operate like eBay auctions. Each listing links to the auction house website where bids can be placed. From that site, bidders are asked to register in order to bid on a vehicle. Live auctions are public auctions held at a specific date and location and are usually published in newspapers in addition to the online listing at GovSales.
Rules and Regulations at Government Car Auctions
There are some basic rules, regulations, and conventions to know before showing up at impound car auctions.
Age and nationality requirements. A bidding individual must be at least 18 years old to participate in government car sales. Unlike private auctions, which sometimes require a license to bid, a government car auction is generally open to the public. No special license is needed. However, in order to transact business with the federal government, a social security number or tax identification number is needed. If purchasing the vehicle for a company, then a Power of Attorney certificate is required
Membership requirements. Before going to a car auction, you must become a member of the government auction to be eligible to bid
Bidding. Get some information about the type of bidding that normally occurs at these auctions. Feel free to ask the consultant about the expected price of a particular vehicle. When the auction starts, raise your hand and registration number card high in the air so the auctioneer can see you. Bids can be in increments of $100, $250 or even $500. This will be up to the auctioneer's discretion. Before bidding, remember that once a bid is made it cannot be withdrawn. Once the bid is won then the bid cards must be immediately filled out and signed. If this is not done then the vehicle can be re-offered. The government can reject any bid
Identification. The moment the auctioneer bangs the hammer, the car is sold. Take your identification to the sales office to complete the purchase
Payment methods. A government auction accepts many modes of payment from credit cards or bank checks to cash. It is recommended to ask the auctioneer about the modes of payment involved before the auction starts. Besides the bidding price of the car, an additional buyer's premium fee is added onto the total. This fee is normally 5 percent of the winning bid
After the sale. It is up to the new owner of the vehicle to comply with all federal, state and local laws pertaining to the registration, licensing, possession, transportation and other laws. Purchasers of this government auction vehicle are not excused from any laws
Refunds. The government attempts to properly describe the vehicle. If this description is not accurate and discovered before the vehicle has been removed, then the bidder is entitled to a refund on the vehicle. No refund will be given if written notification about the description has not been received within 15 days of the sale