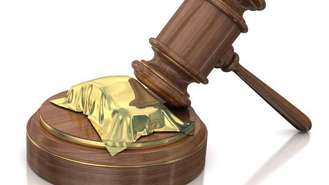 Salvage trucks are vehicles that have low or limited value because they were totaled in an accident. Trucks that have a salvage title cost more to repair than their actual worth (according to the insurance company). Vehicles may become a liability if they get damaged due to floods or accidents. Some vehicles are also recovered theft cars, which go on sale through online auctions. Some people purchase salvage trucks to rebuild them, and save a good sum of money. Salvage trucks generally have a low trade-in value and private sellers often don't find buyers for such vehicles. In order to sell salvage trucks, many independent companies hold auctions. The highest bidder wins the auction and is usually asked for a deposit amount.
Salvage Vehicles
In order to obtain a good bargain on a salvage vehicle, it's best to research all options before placing an online bid. Although some websites don't offer online auctions, they have a wide variety of salvage vehicles on sale. Worldwide Auto offers an updated inventory of various salvage trucks. The type of damage is listed alongside each vehicle for buyers to better understand the condition of any vehicle.
Locating a Salvage Truck Auction
Look for statewide listings of truck auctions on websites such as Truck-Auction.com. This website offers a directory of car auctions listed by state. Alternatively, you may prefer to bid for a salvage truck through an online auction. The criteria for buying a salvage truck vary on each website and it's advisable to understand the terms and conditions before bidding for a vehicle. Most online truck auctions offer customers various types of trucks such as re-buildable trucks, flood damaged vehicles, wrecked trucks and salvage title vehicles.
Online Auctions
Through an online auction, buyers may be able to purchase a salvage truck for a price lower than it's worth in the Kelley Blue Book. You can search for salvage trucks in their area by entering your zip code on auto auction websites. A few good websites for salvage truck auctions include Salvage Cars, Copart and Insurance Auto Auctions. These websites provide information on current online auctions and help you find trucks located in your area. You may also find good deals on used trucks on iBidMotors or Big Truck Salvage.
6 Tips for Making a Purchase at a Salvage Vehicle Auction
The best deals are easy to figure out if you follow some tips:
Get to the auction early. You will be able to stake out and observe your competition, their bidding style, and maybe even learn a thing or two while making small talk with them. For example, you can ask them how they are able to determine the value of a totaled car
Check out the goods thoroughly. From the looks of it, the car is a total wreck. Even if there is practically zero chance that the car that caught your fancy would ever see the roads again, make sure you still check it our thoroughly. You may be surprised at what you find
Trust, but verify. Do not accept what the auctioneer says at face value - trust, but verify. In an auction, everyone is working for himself, and often you and the auctioneer are antagonists sitting at opposite ends of the negotiating table. The auctioneer wants to portray the item in the best possible light so it will fetch a good price, while you would of course prefer to pay as little as you can get away with
Keep your emotions in check. It is easy to get into a bidding war with another bidder, especially with an item that looks valuable. Make sure that before you place your first bid, you know the possible value range of the item in question, and how much you are actually willing to pay for it. Even if you win a bidding war, if you pay more than the actual value of the salvage, it wasn't you who won. It's the auctioneer
Do your research at home. If you are going to a salvage car auction for spare parts, make sure you first have a list of prices used car parts sell for. If you are looking to rebuild a wreck, find out everything you can about that make and model. It is very foolish to win an auction and find out layer you bought the wrong truck
Bring enough cash. Do not bid on a truck without having the cash to pay for it. At these kinds of auctions, you pay on the spot when you win. Your bid is legally binding and you may get into legal trouble if you are unable to pay your bid. Remember that you might be in for a long day, and may need to purchase many salvaged cars. Make sure your capacity to pay is enough to cover all your purchases.
Related Questions and Answers
Can I Buy a Car at Dealer Only Auto Auctions?
Dealer only auto auctions are a big part of the used car market. As the name suggests, they are intended for car dealers only. That usually means a dealer license is required for bidding. In some cases, a person without a license can't even get in the door. Someone looking to buy a car at an auction could enlist their local dealer to find a specific car on their behalf. Depending on the auction, a person might be able to go with the dealer, but would not be able to bid on cars for him or herself.
Are There Any Online Public Auto Auctions?
It can be fairly simple to find an online public auto auction. The first one-stop place to look is eBay Motors. In many ways, that site is like a huge collection of single car public auto auctions. Government auctions are often held online. These include cars that were confiscated by the government for one reason or another. Sometimes banks will run auctions online that are open to the public. The cars they sell will be repossessed vehicles. Sometimes car rental companies will also hold online auctions to sell their rental cars that they've replaced with new vehicles.
Can Anyone Participate in a Federal Car Auction?
Federal car auctions are held at various locations all over the country. The government auctions off vehicles that have been seized for various reasons or are surplus government vehicles. Most federal car auctions are open to the public, but some are for licensed dealers only. While a federal car auction might be open to the public, not everyone can participate. Generally in order to bid at a federal car auction, a person needs to be at least 18 years of age and possess a valid driver's license. Beyond those limitations, though, federal car auctions are usually open to everyone.
Do I Have to Pay Tax when Buying at a Vehicle Auto Auction?
When purchasing a car from a vehicle or auto auction, rules in terms of sales tax will vary depending on the state. Most auctions do charge a percentage above the purchase price, but that's not considered tax. Generally, when a car is registered in a specific state, sales tax is assessed. The amount (and even if there is a sales tax) will vary from state to state. A licensed dealer purchasing a car to resell it, will not have to pay a sales tax in an auction, though. That rule should apply regardless of the state because the dealer is not the ultimate consumer.