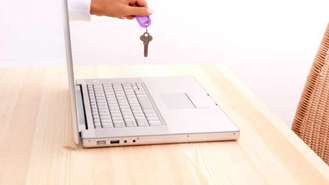 Buyers looking for used 4x4 cars are more likely to find cars that are all wheel drive (AWD) instead of four wheel drive (4x4). Generally speaking, AWD and 4x4 vehicles are similar in nature. In fact, many dealerships use the terms interchangeably when describing a vehicle on their lot. There are, however, differences between the two that make each a unique vehicle drivetrain.
Depending on the vehicle, 4x4 is either part-time or full-time. An AWD, on the other hand, drives all four wheels all the time. Additionally, a 4x4 vehicle allows the driver to select 4x4 low mode, which sends extra torque to the wheels for more difficult driving conditions. AWD does not have a "low" option. Typically, 4x4 is used to describe the drivetrain on trucks and truck-based SUVs, while AWD is reserved more for cars, minivans, and car-based SUVs.
AWD cars are a more recent phenomenon, as cars have historically used either rear wheel drive or front wheel drive architecture. However, buyers should be able to find a good selection of used AWD cars by using the following tips:
Search for Subaru vehicles. Every Subaru vehicle sold in the United States since 1996 has featured AWD. In fact, AWD is one of the things Subaru is best known for. Subaru vehicles generally have above-average reliability ratings, too. Certainly, many other manufacturers offer AWD variants of their vehicles, but Subaru is the only manufacturer to offer only AWD vehicles.
Narrow your options. Before spending a significant amount of time researching, determine what model year you want to purchase. Once that has been determined, a simple Google search should provide a list of the AWD cars available for that specific model year.
Research reliability ratings. After a list of potential AWD cars has been created, research each car's reliability ratings to determine which AWD cars are considered to be the most reliable.
Perform a search. Using the CarsDirect website or your local classified ads, you can locate used AWD cars in your geographic area.
AWD systems are already a popular feature on many SUVs, and auto manufacturers are introducing them in more cars. As manufacturers bring AWD cars to the market, a buyer's purchase options will continue to grow with each passing year.
What to Look for When Buying a Used 4x4
As you begin the research process, there are certain things you should be mindful of. The following is a list of considerations all used 4x4 buyers should keep in mind.
Mileage. A primary concern among used 4x4 buyers is the amount of mileage on the vehicle. While most people tend to shy away from high mileage used cars, it shouldn't necessarily be a detrimental factor. Depending on the year, make, and model of the used car, high mileage may not affect a vehicle's long-term durability. Honda and Toyota are two examples of brands with very reliable track records.
A functional four wheel drive system. As four wheel drive has become more prevalent on various vehicle body styles, the drivetrain itself has taken many different forms. Part-time four wheel drive, full-time four wheel drive, and all wheel drive (AWD) are common in the automotive marketplace. An in-depth mechanical appraisal should only be completed by a licensed mechanic, but buyers can perform a high-level evaluation while still at the dealership. For part-time 4x4 vehicles, the driver can operate the four wheel drive from a knob or lever inside the vehicle, and it can be driven in two wheel drive (2WD) if selected. Buyers should toggle through each drivetrain option (usually 2WD, 4HI, and 4LO) and drive the vehicle while in each setting. Pay close attention to how it drives and any noises or smells it may emit. For full-time 4x4s and AWD vehicles, all four wheels are permanently driven. Buyers should pay attention to similar items as in part-time 4x4s.
Signs of abuse. The added functionality of a four wheel drive drivetrain brings with it the potential for owner abuse. While most 4x4 owners don't ever venture too far off the beaten path, certain owners with vehicles that are more adept off-road are not afraid to get the car dirty, so to speak. Buyers should look for specific signs to help identify potentially abused used 4x4s. A significant amount of scratches on the side or underbody of a four wheel drive vehicle may signal past off-road abuse. Trucks or SUVs with lift kits and knobby tires may also have seen a potentially good amount of off-road time. Additionally, modifications such as these may void any remaining manufacturer's warranty.
Price. The three factors above may or may not affect the driveability of a used 4x4. Depending on the price of the vehicle, they may be deal breakers or things that can be overcome. Many times, a used 4x4's price can be a good indicator of its condition and possible past mistreatment.
These are just a handful of the many considerations buyers should keep in mind when shopping for a used 4x4. Ultimately, buyers need to be comfortable with what they're purchasing by confidently researching all available options.
Related Questions and Answers
What Does Certified Mean when You Buy a Certified Used Car?
When you buy a certified used car, you are purchasing a car that has an extended warranty from the manufacturer. It means that your car has been tested by a reliable source. Also, the manufacturer has decided that the condition of the car is good and worth extending the warranty of it, providing buyers with additional security on their purchase. When you buy certified used cars, your warranty will usually last a certain number of miles or a certain length of time. Find this out prior to purchase. People who buy certified used cars can also guarantee that all of the faults have been repaired prior to purchase.
What Is Required for a Used Car to Become Certified?
For a car to become certified it must have a manufacturer's guarantee for the required used car. This warranty must extend beyond the original warranty offered when the car was purchased. To do this, the manufacturer will use a well known and reliable source to inspect the car to identify whether it is in a good enough condition to offer an additional warranty. The car is generally accepted if it has no faults or has repairable faults that will not cost a great deal to fix. The required used car criteria provide buyers with additional assurance and guarantee with their purchase.
Which of All 4x4 Off Road Trucks is the Most Popular to Build Up?
The most popular 4x4 off road truck to build up is the hybrid. If you can find one—as they are scarce—offer much better fuel economy and they also help to cut emissions, because many of them can run on alternative fuels that are help to lower emissions. For example, a hybrid that burns 15 percent ethanol not only helps to keep emissions cleaner, but it also helps to increase the fuel economy of the vehicle as it is an octane-enhancer. Further, hybrids, since they run, much of the time on their battery power, offer no emissions at all when in electric mode. This makes them the most popular to build up.
Will Driving in 4x4 Mode Lower Your Mileage?
Yes, driving in 4x4 mode will lower your mileage. On average, if your SUV's mileage is in the mid-teens when you are driving in two-wheel-drive mode, driving in 4x4 mode will likely take at least 4 or more mpg off your fuel economy. The reason is simple. You are driving a second set of wheels with a second drive shaft and differential, and this costs you substantially at the fuel pump. Also, driving on a smooth surface in four-wheel-drive, you will find the steering resistance is higher. Even with power steering, because all of the driving wheels are trying to turn the vehicle.
What Subaru Models Are Not 4x4?
You will not find any vehicles in the current lineup of Subaru that are not 4X4s. Since the 1980s, Subaru has been offering its famed Boxer horizontally opposed engine (4 cylinders in a square configuration where the firing pattern is broadly speaking in 1-3-2-4), and its asymmetrical all-wheel-drive system, where a viscous coupling in its differential equalizes traction across the drivetrain. In other words, if a wheel begins to lose traction, the system senses this loss and applies light braking force to that wheel, while increasing power proportionally to the other three wheels to keep the Subaru platform very stable. Subaru's Forester won IIHS Top Safety honors for 2010.