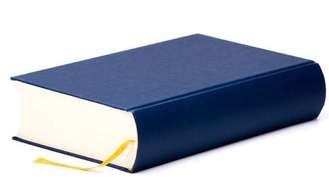 Anyone looking to find the value of a used vehicle can rely on the Kelley Blue Book to get accurate estimates they can use in negotiations over a sale of the car or truck. For years, the Kelley Blue Book has been helping various parties figure out what an individual vehicle is worth on the market.
Location
The Kelley Blue Book valuation system is sophisticated enough to factor location into car or truck value. One of the first things a user does on the Kelley web site is to enter their zip code. Locality affects vehicle value due to cost of living, market demand and other factors.
Vehicle Condition
The Kelley Blue Book site calculations also allow for the various conditions that used vehicles are in. You need to figure out which of the four categories (Excellent, Good, Fair and Poor) the car or truck belongs in. Kelley provides some specific criteria for each category that help buyers and sellers define the vehicle's overall condition.
Year and Mileage
Kelley uses a combination of year and mileage to provide a "baseline" value to which other factors can be added. A lower mileage for a specific model year brings more value to the table.
Features
Users of the Kelley Blue Book site can also add any extra features that a car or truck has into the system to change the value estimates accordingly. Realistically, buyers and sellers will haggle over features according to what is useful to the buyer, and, most importantly, whether those features (air conditioning, sunroof, power windows and locks, etc.) are in good working condition.
Three Value Types
Before entering some of the above data, a user must pick from one of three valuation types: Dealer or Suggested Retail price, Private Party price, and Trade-In value. Each of these comes up with a different number. The dealer price is what a buyer could expect to find at a dealer's lot. The private party price is what the car would be worth in a "street sale" where the buyer purchases directly from the owner. The trade-in value is what a seller could expect to get when trading the vehicle in at a dealership.
Basic Values
Remember, the Kelley Blue Book values offered through the website are only general guidelines for what a used car or truck may be worth. For instance, a dealer calculating a trade in value will often subtract his or her own costs of any necessary repairs, time spent in resale, transport to use auto auctions or any other overhead. Likewise, a seller will value their used car or truck at a price where they feel comfortable parting with it. Although Kelley blue book values are a good tool in negotiations, buyers or sellers who stick to close to them may get disappointed in the long run.
How the Kelly Blue Book Used Car Price Is Calculated
The process of calculating car prices is complex and requires a great deal of analysis. Fortunately, the information below will help you to understand how the Kelley Blue Book calculates used car prices.
Kelley Blue Book collects thousands of transactions that occur at dealerships in the United States. The gathered data is analyzed and used to calculate a "blue book value." This value reflects what people truly pay when they buy their cars.
This process is not perfect when it relates to used car prices. It is difficult to collect transactions that involve used cars because many of them are between individuals and these private transactions are not recorded. Instead, Kelley Blue Book takes into account the value of the car when it was new and the market forces that may affect the used car price. For example, when gas prices go up and the demand for eco-friendly cars increases, Kelley Blue Book would anticipate prices for used hybrids to increase.
Kelley's retail price for used cars is also calculated based on a car's previous models, the quality of the car, and the number of cars being sold in the used car market. Car models that were purchased in large quantities by rental companies are eventually sold as used cars. These cars are priced lower because there are so many of them in the market. The opposite is true for high-quality vehicles that were not purchased in bulk. These cars, along with reliable ones, are priced higher. A used car's mileage, condition, and optional equipment also affect the price.