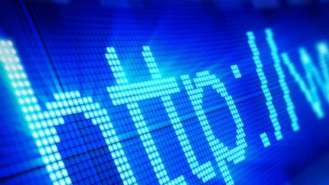 Purchasing a used car online stills sounds risky to many buyers. The truth of the matter is the online marketplace is filled with quality vehicles at reasonable prices from honest sellers. When shopping online, you have access to more deals, research, and models than you could ever hope to find by hunting down cars in person.
Here are some tips to ensure that you end up with the right vehicle for you:
Determine the type of vehicle. Make a list of your routine driving needs and select the vehicle that best matches those needs. This will help you avoid buying on impulse or emotion.
Define your budget. Estimate the maximum purchase price (or monthly payment) that you can afford and look only at listings that meet your budget.
List the features you need. Just as optional features increase the cost of a new car, they can make a used car more expensive. If you don't need a navigation system, for example, why pay for it?
Factor in additional costs. Apart from the car's selling price, you should also budget for taxes and other fees that often add up to 10 percent. Once the total cost of the car is determined, look at your financing options to obtain the best rate available to you.
Compare prices. To get a quality car for a good price, putting in the extra time to comparison shop is a must. You should also consult online pricing guides to determine the actual value of any car that interests you.
Order a vehicle history report. Before selecting any used car online, it's advisable to order a vehicle history report to determine whether the car has been in any accidents. The report will also tell you how many times the car has been sold.
Select search criteria. Most listing sites allow you to narrow your search according to criteria that you select. Take full advantage of any search tools available to you. They make searching easier and more productive.
Stay informed about scams. Many sites also provide up-to-date information about common online scams. Obviously, you want to deal with legitimate sellers only.
Read car reviews. There are countless online reviews of every make and model you can think of. You'll find plenty of useful critiques written by both automotive experts and actual owners.