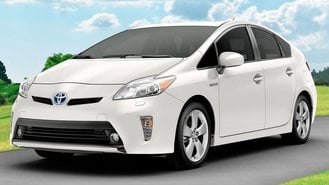 Environmentally conscious drivers are not only looking for a great deal on a used car, they are also looking for a vehicle that gets great gas mileage and leaves a small carbon foot print. When searching for some of the best used hybrid cars consider the price, the reliability, and the ride.
Affordable and Comfortable Used Hybrid Cars
Toyota Prius Hybrid – Coming in at the top of the list is the used Toyota Prius. Its aerodynamic shape helps fuel economy and also provides great cabin and cargo space. In the 2010 Prius you will also enjoy 51 mpg city and 48 mpg highway, which make it a top contender in the hybrid market.
Toyota Camry Hybrid – The Toyota Camry also ranks high on the list of used hybrid cars. The spacious cabin is excellent for families and the reliability is top of the line. Features like push-button start, stereo with auxiliary input, and dual-zone climate control add to the comfort and enjoyable experience for the entire family.
Honda Civic Hybrid – Another top choice for a used hybrid is the Honda Civic. This vehicle offers reliability and fuel economy with 40 mpg city and 43 mpg highway. With adequate passenger and cargo space, the low cost of maintaining the Honda Civic makes it a great choice when looking to buy a used hybrid.
Nissan Altima Hybrid – Shoppers searching for a great used Nissan hybrid will enjoy the fuel economy of the Altima. The Nissan Altima Hybrid is one of the most comfortable cars in its class and is perfect for families or drivers who carpool. With high safety ratings you won't be nervous driving long distances or letting your teenage driver take the car for date night.
Honda Insight Hybrid – With reliability and above average safety ratings, the Honda Insight is one of the more popular used hybrids. With 40 mpg city and 43 mpg highway it is also one of the most economical cars to drive. Standard features include a four-speaker stereo with auxiliary input and air conditioning. You can also find a used Insight with navigation and stability control if you buy the EX trim model.