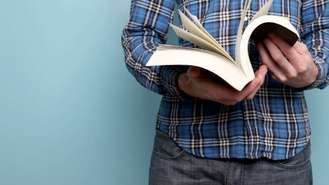 A used car resale price book sets the industry standards for all vehicle pricing for both new and used cars. If you wreck your car, chances are that your insurance company will use one of these to decide the value of the vehicle. While there are other places you can look for the value of your car or used car rating, the Kelley Blue Book and the NADA Guide are the last words.
Kelley Blue Book
Kelley Blue Books are the original price guides. They have been around since the 1960s. You can search for car prices by a number of different parameters, trim levels and vehicle condition. KBB.com provides you with private party, trade-in and retail values. In addition to used and new car pricing they also have a new car dealer locator as well as private party and dealer ads for used cars. They also provide a number of informative articles about buying and selling a car. The Kelley Blue Book is free to use. To get the correct value for a vehicle you need to know things like year, make, model, condition and any add-ons the vehicle may have, such as aftermarket stereo and alarm systems. Both the Kelley Blue Book and NADA are year, make, model and condition specific—that is, they do not give the actual price for an individual car.
NADA
NADA works the same way as the Kelley Blue Book. Both of these guides are easy to use and very comprehensive. The National Automobile Dealers Association website is filled with useful information including used car prices. This data can be searched using a number of parameters. The site allows you to search for values by year make and model if you are searching for a particular vehicle or by body style if you are considering a variety of cars. The site lets you choose various trim levels as well as the condition of the car so you get the most accurate assessment of the vehicles value. When you have entered all of the information the site gives you trade in, private sale and retail values. If you prefer to search offline you can buy their used car price guides online.
CARFAX
CARFAX is another used car resale price book that can be used free of charge. CARFAX, however, works best when you know the VIN number, or vehicle identification number, of the vehicle you are looking up. CARFAX is a vehicle specific report. It looks for information that pertains to the particular car you are searching, which can be a great tool to see if there are any problems that may lurk down the road for you as the buyer. The problem with CARFAX is that if the car was not worked on by a shop that reports the work, you may not get all of the information you're looking for.
Edmunds
Edmunds is a search tool that will help you to find the car you want at the price you want, in the condition you want. It is not really a price guide so much as a buyer's resource. This site can put you in touch with the car of your dreams quickly and easily.