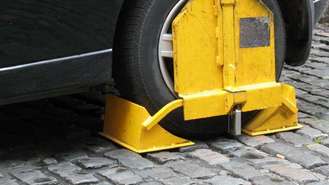 Impound cars for sale are a good option for those on a shoestring budget. These cars were impounded by the government because the car was used in a criminal act and the felon has lost ownership of the car. They are offered at deeply discounted rates. There are many places out there that sell impounded cars. Here are a few suggestions.
Government Auction Sites
Government auction sites are the best places to compare and review prices impounded cars. GOV-AUCTIONS.org is a great place to start. You can easily find when and where a government car auction is taking place. These places have a huge variety of car types you can choose from. The best thing about buying from a government auction site is many of the cars are two to three years old, and most of them are well maintained. With enough luck, you may be able to find cars that are less than one year old.
Another great way to find import cars online is to join forums. Join car forums that are active and have many members. Of course, remember to contribute positively to the forums by sharing your own experience about your knowledge of cars. The best thing about forums is that you are leveraging on the strength of thousands of members that have eyes watching out where the best deals are.
Police Impounded Cars
Law enforcement confiscates a large number of cars, mainly from people who committed traffic offenses and other driving related crimes like driving under influence (DUI). The first thing to do is to call the local police department and ask whether they have any impounded cars. Usually, many of these cars are located at towing yards. Prospective buyer should be aware that many of the cars here have not been maintained properly. Don't be surprised to see cars that have been stored there for many years. You may need to travel to many towing sites before you find a car that is suitable for your needs.
The Newspaper
The print media is also another great source. Check out local car magazines which list auctions and offers. Look in the announcement sections in the newspaper. The problem with going to print media is sometimes what you see in the magazines and in the newspaper may not be what you see when spotting the car itself.
Search for used cars near you >>
How to Buy an Impounded Car
Buying an impounded car from a police auction is far easier, and cheaper, than most buyers would assume it to be. That being said, there are several steps you should be aware of before you take the plunge and get to it. Here's what you do.
Go to Less Crowded Places
The biggest advantage of government car auctions is that many people don't even know that they exist. You should definitely go to government auctions that are less well known. Remember that this is an auction. This means the fewer people, the lower the bid might be, possibly saving you hundreds or thousands of dollars.
Come Prepared
Before you rush off to the nearest police auction you should do your homework. Most auctions list the vehicles ahead of time. Do your research and determine what vehicles you are interested in and what you are willing to pay for each.
The day of the auction, show up early and bring with you a set of tools, some oil, antifreeze, an air pressure gauge and some manner to tow your vehicle home.
Check in and Get to Work
Once you arrive you should check in, get your information and be ready to go inspect the cars. Police impound cars show up in whatever manner they were confiscated, so don't be surprised to see filthy and unclean vehicles. Fully inspect any vehicle you are potentially interested in. Examine the vehicle as thoroughly as possible.
Bid with Purpose
Once the bidding starts, make sure you don't go above the predetermined price you set for each vehicle. It is easy to get caught up in the excitement and bid much more than you initially intended.
Take Your New Car Home
With any luck, it will start up and you can drive it home, but don't be surprised if it doesn't. Many impound cars sit for a long period of time and may need some regular maintenance or fluids before they can be driven. If possible, tow the car home and perform a full inspection prior to driving it.