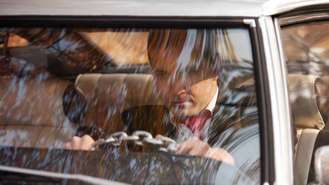 Repairable salvage vehicles can be used as project cars for those who love customizing vehicles or for others who want to restore classics.
What Is a Salvaged Vehicle?
Salvaged vehicles are those that have been totaled off by insurance companies. According to the National Association of Insurance Commissioners, a car is declared total loss if its repair cost is greater than its value. The insurance company pays the owner the Actual Cash Value of the car and retains the vehicle. In cases of floods and hurricanes, where a large number of cars are damaged, insurance companies examine a few and declare most of them "useless." However, there are some that can be repaired. The insurers then auction the repairable ones to individuals or brokers to recover some money. At times, a stolen car is found after the insurance company has paid up. Such repairable salvage vehicles are usually in great condition and don't need much repair.
Salvage Car Auctions
At least one salvage car auction takes place in the country every day. Insurance Auto Auctions has been holding salvage car auctions since 1982. They partner with insurance companies, rental car companies and fleet lease companies to sell totaled vehicles. Their website provides a detailed list of auction schedules and salvage vehicles. Its homepage has a map of the country featuring "Today's Auctions," including the address, contact details, time, date and the number of vehicles up for sale. Argo Auto & Cycles is another large salvage motorcycle and vehicle dealer. You can search their website for the vehicle of your choice by entering year, make, model or other criteria. A few of the company's vehicles are up for sale on sites like eBay.
Find Cars Dealers Online
The Internet is a great resource for dealers of salvaged cars. There are several companies that deal solely in salvaged or wrecked cars. Elite Motor Cars Inc. is one such dealer. Their website has pictures, details and costs of repairable salvaged vehicles. All you need to do is find the car of your choice and pay for it. Another website to check out is SalvageAutosAuction.com.
Buying and Repairing Salvaged Cars
If you're not someone who knows a lot about cars, buying a rebuildable car could be dicey. There might be problems with the airbags, anti-lock system, transmission and brakes that you're unaware of. These flaws are neither detected at first glance nor during a test drive. Before buying a repairable salvage vehicle, get a mechanic or someone who knows about cars to take a look at it. Also, know how much it's going to cost you to repair it. Get the right estimate, so that you don't end up spending more than you intended to.
Most of these cars have a "salvage" title. While buying such a car, make sure you know what the rules in your state regarding such vehicles are. In some states, you can't drive a salvaged title car unless it's been inspected and re-titled.
Start your search for a used car here >>
Laws Regarding Salvage Car Repair
Salvage car repair can be a difficult legal issue to negotiate. You need to have the best information possible about a vehicle before you buy it. Each state has a specific set of laws governing the labeling of "salvage" on a title, as well as the repair that is necessary in order for the car to be sold once again. Familiarize yourself with the laws regarding salvage car repair, including fuel emissions tests and smog check certifications, so that you are best able to make an informed decision when purchasing a car that is labeled as salvage.
Salvage Laws Relate to the Damage of the Vehicle
Although each state has a unique set of laws in regards to salvage vehicles, the classification of a car as salvage is always determined by the damage to the vehicle itself. In most cases, a car that has been damaged in an accident or another incident will be assessed for current value, and that value will be compared to the estimated value of the car just prior to the damage. If the new value fails to meet a certain cutoff or percentage of the previous value, that car will automatically be sold for scrap parts and listed as salvage. The exact cutoff varies according to the state.
Loopholes through Different States
Some dealers take advantage of the fact that each state has a different value cutoff in order to sell vehicles without having to label them as salvage. If a car was damaged in the state of Oklahoma, where the damage must constitute at least 60 percent of the car's previous value in order to earn a salvage title--but then the car was moved to Nevada, where the cutoff is a bit more lenient at 80 percent, the vehicle could potentially be repaired and sold once again without the customer having any idea it was to be labeled as salvage in another location.
Because it is impossible to tell that the car should have been labeled as a salvage vehicle through the vehicle history report, have the used car thoroughly examined by a mechanic before you make any transaction. Though salvage vehicles that were considerably damaged can be rebuilt to excellent standards of quality, it is crucial for your safety and peace of mind that you examine the vehicle to be sure of its status before you purchase it.
Rebuilding
Some states do not require that salvage cars be rebuilt to any particular standard of functionality. Rather, many salvage rebuilding laws serve only to deter theft and protect the component parts of the car. This is yet another reason to be cautious before purchasing a vehicle that was listed as "rebuilt".
Start your search for a used car here >>
Where to Find Salvage Car Parts Online
Finding salvage car parts online is relatively easy these days.
Automotive Forums
One of the best places to search online for salvage car parts is on an automotive forum dedicated to the vehicle you're searching for parts for. Automotive forums usually are centered on a certain make, model or style of vehicle, and as such offer a place for like-minded enthusiasts to share information and buy and sell parts for these vehicles. Most forums have a dedicated classifieds section, so be sure to look there. The added benefit of looking on an automotive forum for salvage car parts is that there is a wealth of knowledge related to the vehicle you're looking for.
eBay
eBay offers another great option for finding salvage car parts online. The popular auction site has thousands of easily searched through listings. You can even search by distance and price to make the process easier. The downside to eBay is that you may have to compete with other buyers for the item you are looking for, but this is often a small price to pay for finding obscure or hard to find parts.
Craigslist
Similar to the classifieds in the newspaper, Craigslist offers an online forum for people to post and browse classified ads for just about anything you can imagine. The added benefit of Craigslist is that it has many region-specific sites, so the salvage car parts you locate should be close to you. Another benefit is that there is no listing fee, and often these savings are passed on to you. One downside of Craigslist is that you must be vigilant against would-be scammers. Though often easy to spot, caution is recommended. That being said, there are many legitimate sellers and deals to be had, just search wisely.
Local Salvage Yards
Even local salvage yards have found a place on the Internet. Many yards either have their inventories listed on their site or are members of a group of yards that do so, such as Car-Part.com. A visit to the site will provide you with a search engine that searches through hundreds of member salvage yards. Like eBay and Craigslist, you can even search by distance and price range. Once you locate a part, you can call the dealer that has it and arrange to pick it up locally or have it shipped to your home.
Start your search for a used car here >>
Frequently Asked Questions about Salvage Cars
Here are some of the common issues that auto enthusiasts ask about when they're looking for a deal on a salvaged vehicle.
What about financing a salvage title vehicle? Lenders commonly have problems with financing a salvage title vehicle because of the relatively low value associated with this kind of car or truck. However, some customers may be able to find lenders who will back this kind of purchase
Is it hard to get insurance for a salvage title vehicle? In addition to problems with financing, those buying salvage title vehicles will very often have problems getting auto insurance for their new car or truck. This is partially because insurance companies find it hard to put a value on a salvage title vehicle. Buyers who want to arrange for auto insurance need to convince the auto insurance company to agree to a specific value for that vehicle
Will my salvage title vehicle get good MPG? Generally, a salvage title will not affect a vehicle's fuel economy
What kind of auto repair has been done to my salvage title vehicle? Each vehicle has been rebuilt its own particular way. One clue is to look at replacement parts and see if they are factory standard or aftermarket parts. Aftermarket parts are not as expensive, but may not provide the durability or longevity of factory standard parts
Should I buy a salvage title vehicle online? An online purchase is even riskier with a salvage title vehicle. Auto experts recommend that the customer always inspect their vehicle thoroughly before buying it. Buying vehicles with low value or vehicles that do not drive well can lead to financial liability in the form of insurance, registration and other annual requirements for ownership