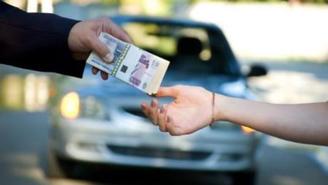 You see the ads all over the place: "buy used cars for cash," "cash for cars now" and many variations on this theme. But you're not sure if these are reputable companies that will give you what your car is really worth, or just someone who's got an ad up somewhere as a way to make money buying cars for less than Blue Book. This article gives you the names and some information on four companies in the business of buying used cars for cash.
Ca$h for Car$
Listing themselves as "America's Official Cash for Cars Website," Ca$h for Car$ offers their services in cities through all 50 states. This company guarantees their licensed car buyers will buy your car within 48 hours, at a price acceptable to you, or they will list your car for free on their web sites, which are featured on all of the major search engines.
Cash4UsedCars.com
Cash4UsedCars.net mainly serves people living in Southern California. They advertise themselves as the largest used car buying service around, as well as one of the oldest. They have been in business for 25 years, so reliability is pretty much a given. If you live close enough to one of their locations, you can have your car sold and have cash in hand within an hour.
Car Cash
In business since 1977, Car Cash calls themselves America's original car buying service as well as the fastest way to sell your car online. Based in New York City, this company serves people living in New York, Pennsylvania, New Jersey and Connecticut. They advertise 20 minutes from the time you walk in their office to when you walk out with your car sold for a great price with the money in hand. They also offer a free instant quote over the phone or online.
Car Buyer's Market
Car Buyer's Market bills themselves as the only online car buying service that is completely nationwide. Whether your car is running or not, or paid for or not, they will buy it. The selling process is easy. Call them and obtain a quote. If you like it, accept it. They then transfer the money into an escrow account at Escrow.com and schedule an appointment for you to drop the car off at an AAA certified repair center where you transfer title and possession to them. You can also obtain your quote by filling out a form on the website.
Related Questions and Answers
Do I Have to Pay Tax When I Sell a Used Car for Cash?
If you plan to sell used cars for cash, you do have to pay tax, but it really works out to be a good deal if you take a trade-in. This works out best if you are planning to buy a new car too. For example, if you are buying a new car for $15,000, and you have sold your used car for $10,000. You will have to pay the sales tax on the difference between the two amounts. That amounts to a lump sum of $5,000 that is taxable, and the tax rate is completely dependent on the state that you are staying in. You could save a large amount with the trade-in even if you take in cash payments. But sales taxes are different in different states. Please check with your state requirements before proceeding.