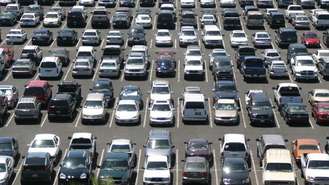 When basic transportation is all you want or can afford, the low end of the used car market is the place to shop. Deals that sound too good to be true usually are, but with a little research and realistic expectations, most of us can find a cheap set of wheels to meet our needs.
Conventional wisdom says that used car buyers should look for vehicles that are two or three years old. But plenty of buyers are chasing after those examples, so the "ideal" used car isn't going to meet your definition of cheap. You'll be looking at cars that have been on the road for several years or have excessive mileage for their age. Models that sold poorly when new aren't going to be any more popular now and will be cheaper still. You should also consider vehicles with less-than-perfect damage histories, which are far less marketable, but not necessarily unreliable.
The cheapest cars are those with known mechanical issues that need immediate repair. You'll often see them priced at $1,000 or less. A distressed vehicle can be a great deal for buyers with the time and knowledge to correct problems themselves. If that doesn't sound like you, limit your search to fully drivable vehicles. A fixer-upper will likely become a costly mistake if you have to depend on a professional shop to make repairs.
While many dealerships keep cheap vehicles on hand, you'll find better pricing and selection by searching online listings from private sellers in your area. You'll find tons of older vehicles (more than you can count) for sale by their owners at bargain prices. These sellers usually know the history of the car and can tell you about any issues that have popped up over the years. They may even provide repair records.
Keep in mind that you aren't looking for perfection when shopping in this league. Your main concern should be mechanical reliability. A cheap car that runs for years is one of the wisest investments you can make.