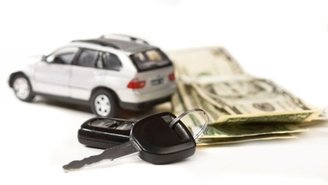 There are a variety of reasons you might want to know the original Manufacturer's Suggested Retail Price (MSRP) of a used car. It can be a helpful reference point, for instance, when determining how much pre-owned vehicles have depreciated. But it's important to remember that a car's MSRP rarely represents what an original owner actually paid:
When was the last time you paid full MSRP for a new car? Unless a model is extraordinarily popular, most transactions are closer to the dealer's invoice price.
Remember that manufacturer rebates and year-end dealer discounting for less popular cars can be aggressive. As we publish, a new 2016 FIAT 500c with an MSRP of $26,840 at a Southern California dealer has an advertised price of $18,995.
Some brands like BMW and Mercedes-Benz almost never stock cars with a base MSRP—what buyers think of as basic luxury amenities are often bundled in option packages that can add thousands of dollars to the price.
The original owner also paid for tax, title and license. Unless you live in a state without sales tax, out-the-door fees might have added as much as 10% to the final tab.
Find used cars for sale near you >>
Ask the Dealer
Contact the dealer from whom you are planning to buy the used car. A salesperson might be able to help you find the information.
Find Information Online
New Car Test Drive is an excellent resource. At the top of the page, you'll find drop-down menus for year, make and model. At the bottom of these archived reviews, you'll find original pricing information in the Model Line Overview and Specifications as Tested sections.
MSN Autos also has an pre-owned feature that includes original MSRPs. Look for drop-down menus in the Research section at the linked page. Choose "Used" and enter a make and model. Once on the model's page, you can find pricing information when you select the year you'd like.
By following the above steps, you should be able to find the original MSRP for many used cars.