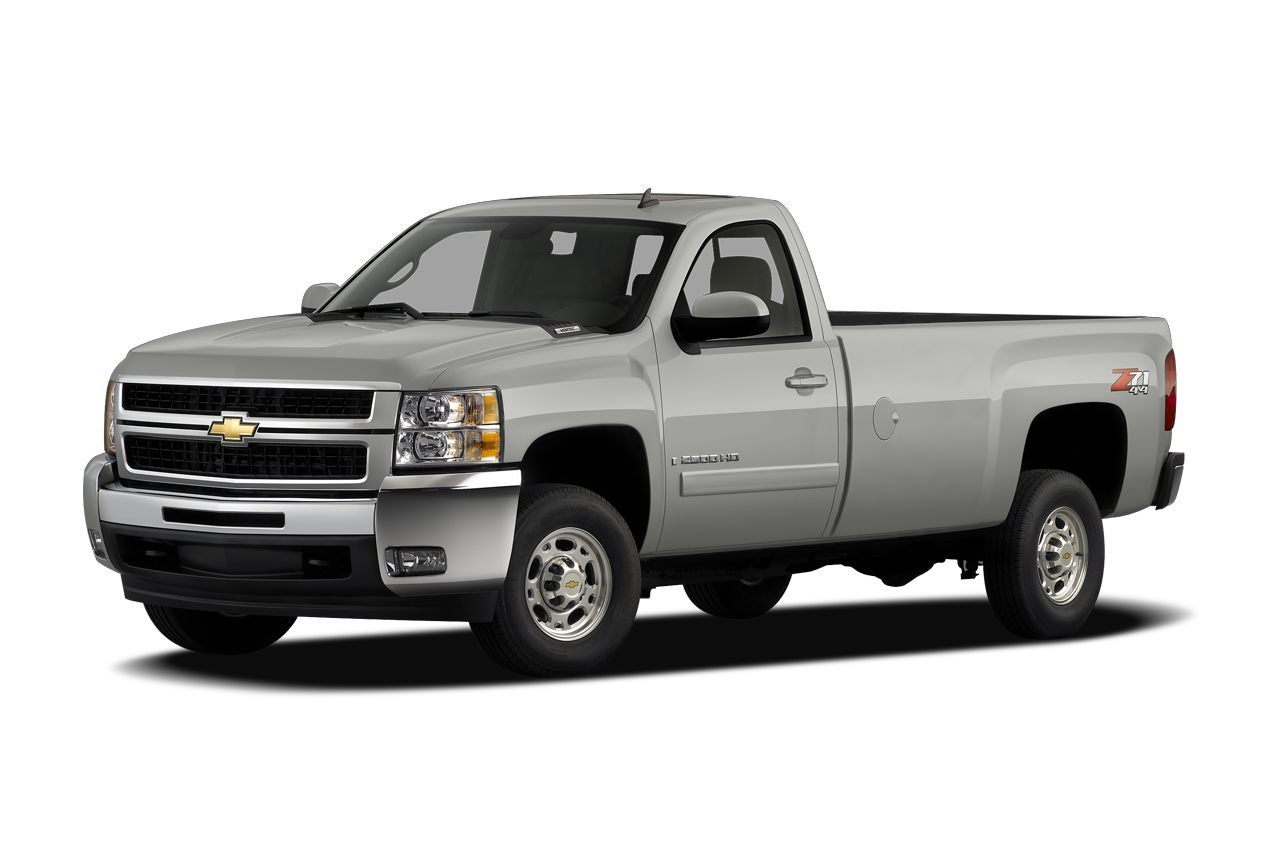 If you are shopping for a used Chevy truck, you might find it useful to know what the average used Chevrolet truck pricing is. Of course, prices on any type of used truck will vary considerably, but there are ballpark price ranges for all types of vehicles that will give you a general idea about what you should pay for a particular make and model used truck. To that end, here are some general pricing guidelines for popular used Chevrolet pickup trucks based on year and model.
*Note - All prices are based on a base model truck which includes 2 wheel drive, regular cab, manual transmission (unless not available with a manual transmission), short bed and base standard trim level. Air conditioning is not included in the pricing unless it is part of the base model package (no in most cases). Also, no premium sound systems, wheels or other premium accessories are considered for this pricing data.
Prices are based on average pricing data information for the Southeastern United States where pickup sales are the highest in the country. Prices include MSRP pricing for the 2010 Model year (or 2009 model if 2010 information is not yet available), and average used vehicle selling prices for model years 2007, 2008 and 2009. Prices shown are prices as given by the Kelley Blue Book Pricing Guide on their website. For Suggested Retail Pricing the vehicle is considered to be in excellent condition. When determining average Private Party Selling Prices and Average Trade In Values, the condition will be considered to be good. For pricing purposes mileage on year model vehicles is as follows: 2009 - 12,000 miles, 2008 - 24,000 miles and 2007 - 36,000 miles.

Chevrolet Colorado
Chevrolet Colorado Regular Cab 2-door Work Truck Pickup (Manual Transmission 2.9 Liter, 4 Cylinder Engine 2 Wheel Drive)

2010 Model Year Manufacturer's Suggested Retail Price $17,765
Model Year Suggested Retail Price Average Private Party Price Average Trade in Value
2009 $16,945 $13,895 $11,850
2008 $14,200 $11,650 $9,650
2007 $12,795 $10,220 $8,100

Chevrolet Silverado 1500
Chevrolet Silverado 1500 Regular Cab 2-door Work Truck Pickup (Automatic Transmission, 4.3 Liter V6 Engine 2 Wheel Drive)

2009 Model year Manufacturer's Suggested Retail Price $19,375
Model Year Suggested Retail Price Average Private Party Price Average Trade in Value
2009 $18,765 $14,965 $14,350
2008 $15,210 $11,660 $10,825
2007 $13,225 $9,905 $9,025

Chevrolet Avalanche
Chevrolet Avalanche 4-door LS Sport Utility Pickup (Automatic Transmission, 5.3 Liter V8 Engine 2 Wheel Drive)

2009 Model year Manufacturer's Suggested Retail Price $36,410
Model Year Suggested Retail Price Average Private Party Price Average Trade in Value
2009 $35,545 $30,945 $31,050
2008 $32,545 $27,745 $25,625
2007 $28,135 $23,535 $21,600

The average pricing information above will not be accurate in all parts of the country and may be slightly higher or lower depending on where you purchase a similar vehicle. Pricing for any used truck will also depend on the actual condition of the vehicle, the number of miles on the odometer and your ability to negotiate a lower selling price. You should always compare at least three or four sources for any used Chevrolet truck you're thinking of buying.
Related Questions and Answers
What's the Price Difference Between a Regular Cab Chevy Truck and an Extended Cab Chevy?
Depending on the particular model or trim style, the price differences vary from a regular cab Chevy truck to an extended cab version. Focusing just on the latest model year can give some ideas about those variances. The 2011 Chevrolet Colorado, for instance, ranges from $16,363 (invoice price) to $20,591. The same vehicles with an extended cab range between $18,518 and $22,653. The 2011 Chevy Silverado 1500 has an invoice price of $20,016 for rear-wheel drive, and $23,126 for four-wheel drive. The extended cab versions run $24,125 and $28,001, respectively. Those are just a couple examples, so it's best to price a particular model.
How Many 4 Door Chevy Truck Models are there?
Buyers looking for a 4-door Chevy truck will find that there are a number of options. Looking only at Chevrolet trucks currently being manufactured, the Chevrolet Avalanche is the first that comes to mind. Available since the 2002 model year, it is an exclusive four-door Chevy truck. Any Chevrolet trucks offering extended or crew cab styles also have four doors. In terms of trucks currently in production, that means the Chevy Colorado, the Chevrolet Silverado 1500, the 2500 HD, 3500 and 3500 HD models. The Silverado Hybrid also has four doors since it is only offered in crew cab versions.