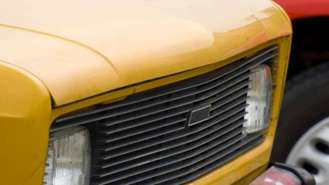 Used car dealer prices tend to be higher than prices from a private seller, but dealers are often easier to negotiate with. The following tips can help you get a pre-owned vehicle at a reasonable price.
Bring Cash
Whenever possible, skip the financing and provide most of their purchase amount as a down payment. Dealers actually like to talk financing, where they can add onto the purchase price with interest and fees. Customers who don't know the difference will end up paying the extra. Thrifty buyers will make an end run around this process by financing as little as possible of the purchase price.
Know Blue Book and MSRP Prices
The MSRP or manufacturer suggested retail price applies to new cars, but it could be useful for a slightly pre-owned deal as well. Knowing blue book values is always an asset for buyers who want to be with to spot an artificially high value for a used car sale.
Talk Concrete Values
The used cars that you're looking at have set market values according to their condition, mileage and desirability. Talk frankly to the dealer or dealer's rep about what you think the vehicle is worth and why, as well as your prediction of the dealer's cost that was originally on the car dealer invoice when the lot acquired the vehicle.
Let Them Know You're Not in a Hurry
Dealer's representatives often take advantage of eager customers. Don't be led by those who try to hurry you into buying a vehicle. Keep control of the situation and keep sales staff focused on your goals, not theirs.
Ask about Comparisons
Another trick to establish pricing for used car deals is to ask about comparison deals. Ask the dealer what you would pay for a car that is one year newer, or one year older. Ask what you would pay for a car with 10,000 more miles on the odometer. Ask about a similar make or model. This helps the buyer find the "pressure points" of value and be able to spot where the deals are, and whether the prices a dealer's lot are consistent, or a little bit shady.
Use the Hard Sell against the Dealer
Used car dealerships are notorious for their powers of persuasion. What the buyer can do, when he or she is not in a hurry, is to turn "what will it take to get you into this car today?" to "what will it take to get you down to this price range?" Re-focusing the questions puts the focus back on meeting the needs of the buyer. Try some or all of the above to get better pricing used cars at your local dealer's lot.
The Truth about Used Car Dealer Prices
Let's dispel the notion that all used car dealer prices are rip-offs. Whether to buy from a used car dealer or a private party, will be up to your discretion. But there are some things to know when buying used cars from dealers.
The Middleman
Think of buying through a used car dealer as, in some ways, similar to buying groceries at a grocery store. The used car dealer, like the grocery store, offers convenience. They are middlemen. They are between the consumer, you, and the supplier. When buying eggs at a grocery store, you pay the markup price in exchange for convenience. It means you don't have to traipse out to some poultry farm in the middle of nowhere to purchase eggs. The same thing occurs with used cars. Used car dealers offer convenience.
Used Car Dealer Advantages and Disadvantages
There are advantages to buying used cars from dealers.
Convenience.You don't have to hunt for a vehicle. Whether online or not, usually their used car selection will be right in front of you
Warranties.The used car dealer may offer some type of warranty with the purchase of the car
A Return Policy. you may be able to return the vehicle if dissatisfied
Of course, there can be disadvantages.
Unknown vehicle history.You don't really know where the car has been or how it was treated. The dealer may or may not know. In contrast, an honest private party seller may give you the complete rundown on the car. Of course, a dishonest private party seller may conjure up a story to try and sell you on the car
The hard sell.The dealer may not be honest and fit the "sleazy" profile of the classic used car salesman
Price. You may pay more at a used car dealer than buying from a private party source (this goes with the convenience factor)