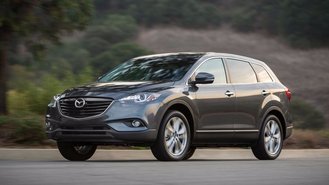 The popularity of SUVs and crossovers has skyrocketed in recent years. Today's SUVs offer car-like practicality and performance with more space, making them perfect targets for families.
We took a look at some of the most available used SUVs that seat seven passengers or more. These three-row SUVs check all the boxes for a family vehicle, won't break the bank, and are widely available in our dealership network.
2011-2016 Dodge Journey
The Dodge Journey is one of the most affordable mid-size SUVs that offer seating for up to seven. Versatile seating and cargo areas, strong safety scores, and a low price tag make it a smart choice for budget-conscious families.
The 2011 and newer models feature a retuned suspension and a more modern interior, as well as a then-new 3.6-liter Pentastar V6 engine that overshadows the ho-hum four-cylinder in base models. Journeys with the V6 cost around $800 more, but the price increase is well worth the performance upgrades it delivers.
Critics rate many of its rivals higher, but the Journey is a competitive option in the crowded segment thanks to its price tag and well-equipped higher trim levels.
2014-2016 Mitsubishi Outlander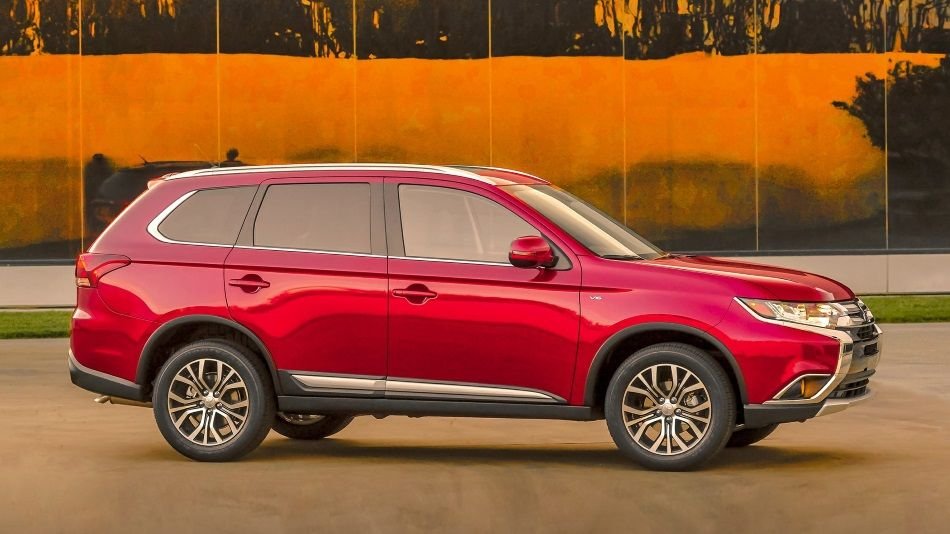 Another choice for families on a budget, the Mitsubishi Outlander is one of the least expensive three-row vehicles around, although it's also one of the smallest.
The current Outlander, launched in the 2014 model year, stands out in the crowded mid-size SUV field thanks to its unique styling and a strong roster of standard equipment for its price. It's also safe, earning an IIHS Top Safety Pick Plus rating every year since 2014.
Families that are even more value-focused should be able to get a great price on Outlanders from the previous generation (model years 2007 to 2013), but the stiff ride and interior quality don't impress.
2013-2016 Hyundai Santa Fe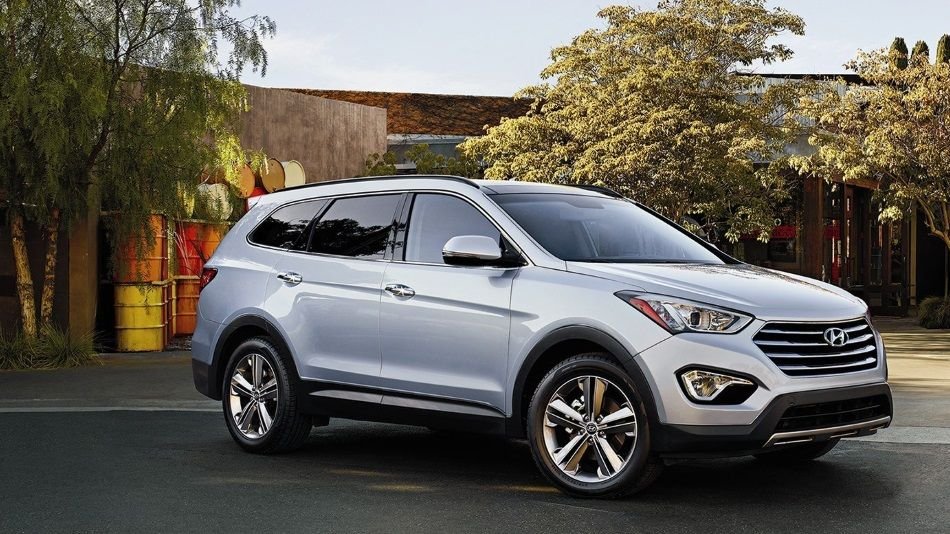 The Hyundai Santa Fe rides on a longer wheelbase than its Sport-badged sibling and features three rows of seats to the Sport's two. In other words, there's even more space on top of a strong list of standard features.
The Santa Fe has long been a hit with American buyers, and sales have been especially strong since the third generation of the vehicle launched for the 2013 model year. There's a lot to like with its affordable base price, high-quality interior, and high safety ratings.
Critics have knocked its suspension and lack of cargo space compared to rivals, but the good far outweighs the bad with the Santa Fe. It's one of the best used three-row SUVs for the money.
2011-2015 Kia Sorento
The Sorento has been a popular seller since Kia introduced the second generation as a 2011 model.
Offered with a choice of efficient four- or six-cylinder engines and optional all-wheel drive, there's a Sorento that's right for just about anybody. It's especially attractive for larger families, with a third row that's kid friendly, strong safety ratings, and a long list of standard features.
Because Kia introduced an all-new Sorento for the 2016 model year, the 2011 through 2015 models represent a great value. For the money, it'll be hard to find similarly-priced competitors this equipped.
2013-2015 Mazda CX-9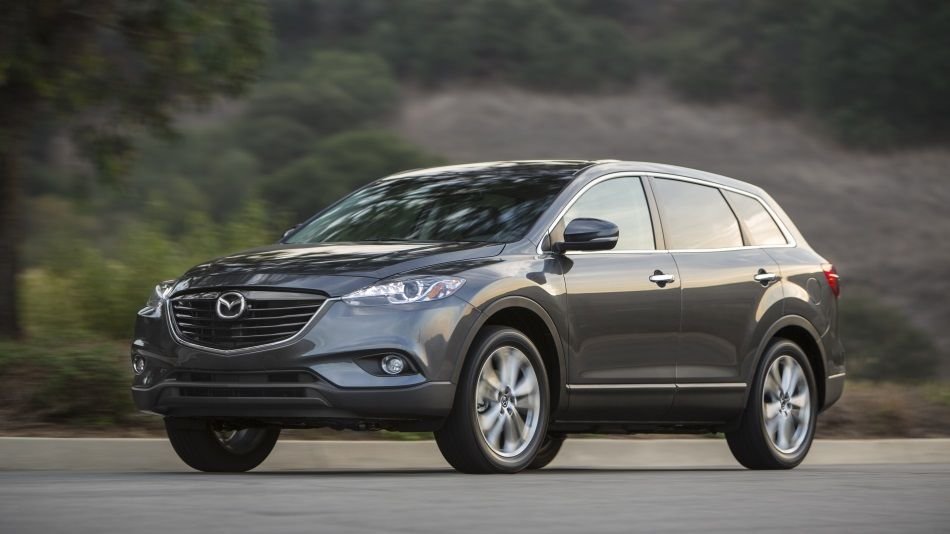 For families that need space and also want something fun to drive, it's tough to find a better option than the Mazda CX-9. It's one of the few three-row SUVs that can also boast sporty driving dynamics.
The 2013 through 2015 models are part of the first generation of Mazda's largest vehicle, but they received a substantial update that includes the sharp "Kodo" design language that makes the brand one of the most stylish on the road. The CX-9's nicely-appointed interior and plentiful standard features also help it stand out.
Drivers will have to sacrifice, however, to get the athletic handling and comfortable ride the CX-9 delivers. It carries below average safety scores and a 3.7-liter V6 engine that's not very efficient.
2013-2016 Nissan Pathfinder
The current Nissan Pathfinder arrived for the 2013 model year, ditching its off-road-oriented roots in favor of more traditional crossover attributes: versatility, space, and on-road ride comfort.
The Pathfinder is a good choice for larger families. Its third row is more spacious and easier to get in and out of than many of its rivals and it carries strong safety ratings.
The current Pathfinder only carries a 3.5-liter V6 engine which delivers good fuel economy for the class. Front-wheel drive models get an EPA-estimated 20 city/26 highway/22 combined mpg. However, the engine can be noisy under hard acceleration, owing to its continuously variable transmission.
2014-2016 Toyota Highlander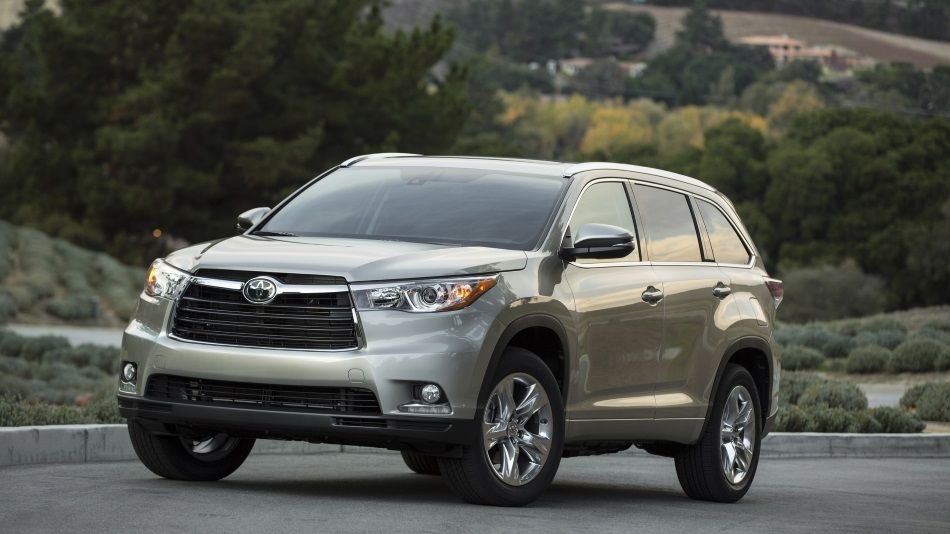 Consistently one of the highest rated vehicles in the class, the Toyota Highlander makes for an excellent family hauler. The current Highlander, which debuted in the 2014 model year, offers minivan-like comfort with aggressive and sharp exterior styling.
Toyota's largest crossover offers everything families are looking for in a mid-size SUV. There's seating for up to eight with a sliding and folding second-row bench seat, and the Highlander delivers a quiet and comfortable ride. It's also been an IIHS Top Safety Pick Plus and has earned a five star overall safety rating from the National Highway Traffic Safety Administration (NHTSA) every year since 2014.
For buyers on a budget, check out earlier models from the second generation. The 2011 to 2013 Highlanders may be short on the features found on newer versions, but still carry favorable ratings.
2011-2016 Ford Explorer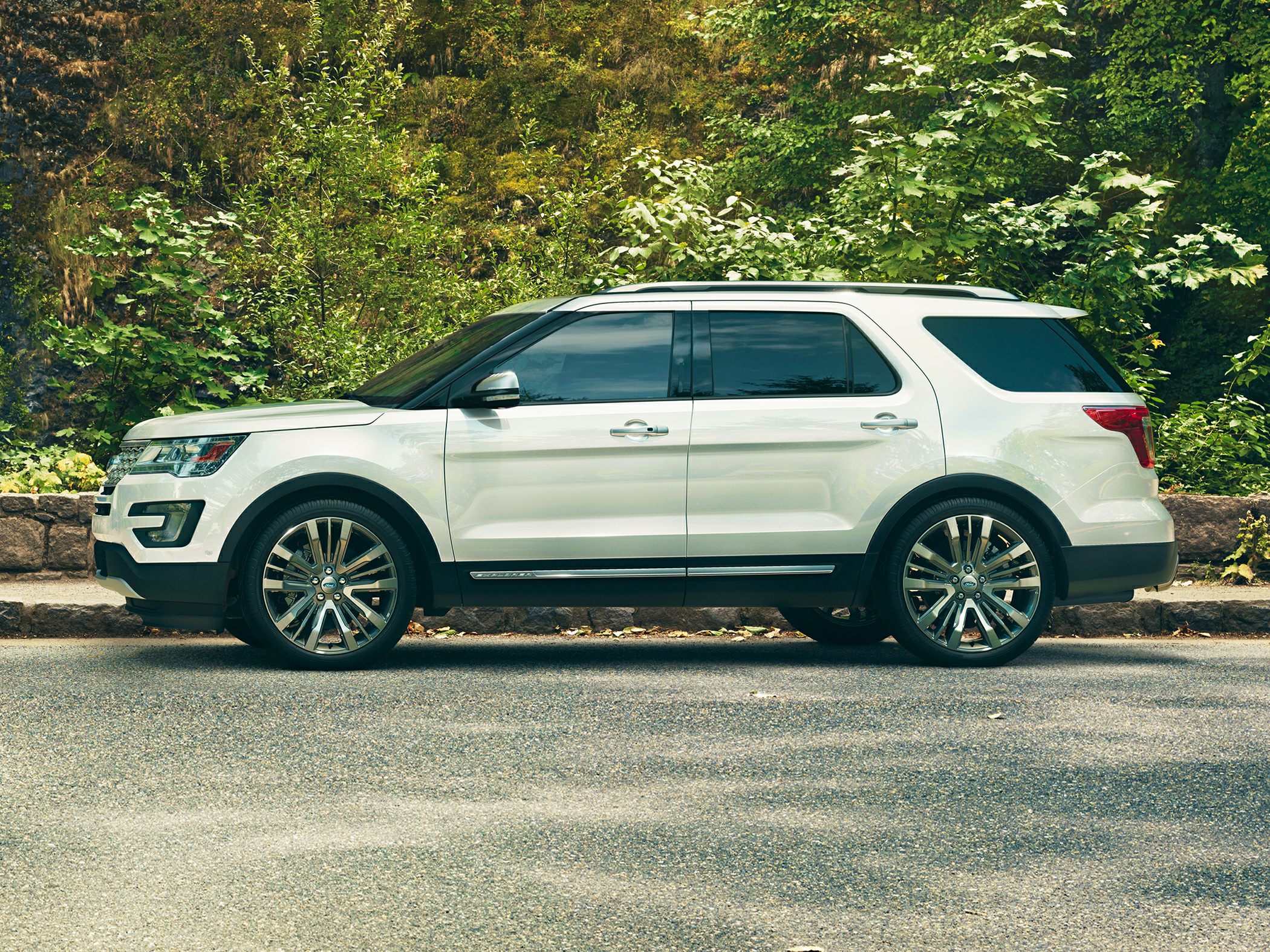 The Ford Explorer is one of the best-known SUVs in America. The current model is a highly-rated family vehicle thanks to its strong safety ratings, good fuel economy, and welcoming cabin design.
This seven-seater offers a roomy interior and lots of available technology, though its rivals offer more standard features and cargo space. The 2011 through 2013 models carry IIHS Top Safety Pick status, while every model since 2013 has earned a five star overall safety rating from the NHTSA.
Buyers also have several different engines to choose from with the current Explorer. All 2011 through 2016 models offer a 3.5-liter V6 for those seeking a little more muscle, and a turbocharged version is available on 2013 and newer models. Ford introduced a turbocharged EcoBoost four-cylinder engine in 2012 that gets an EPA estimated 20 city/27 highway/23 combined mpg for those looking for more fuel economy, although it feels underpowered.